25-Days Old Baby Boy is Suffering Preterm Symptoms, Help Him Survive!
25-Days Old Baby Boy is Suffering Preterm Symptoms, Help Him Survive!
"The second time we were expecting our baby we were as happy as the first time. We did everything to care for the baby in the womb like the first time we did, but we don't know what went wrong that we had to see this day. My 25 days old baby is struggling to survive on a hospital bed and it feels like I cannot do anything to save him."-
Mr. Abubakkar Siddik ; (Father)
Mrs. Mahfuza gave birth to a premature baby boy during the seventh month of her pregnancy. As soon as the baby was born, he was shifted to NICU as he was suffering from extreme symptoms of prematurity and his birth weight was 750 gm. The baby is admitted to Silver Crest Hospital, Gurugram. The doctors have suggested Post Surfactant and Post Mechanical Ventilation PPHN/ PDA shock as part of the treatment. The estimated cost of the treatment is Rs. 5,00,000/- (Rupees Five Lakhs Only).
"My hometown is Dakshin Dinajpur, West Bengal, but for work purposes, we live in Gurugram on rent. I work in the hospitality department of a hotel and earn a minimum income. Half of it goes into house rent. With the other half of the salary, it's extremely difficult to manage the daily expenses of my family of six. We have borrowed money from others to pay for the C-section delivery and the treatment so far, but now I have no source to get the money required for the treatment that will save my son. I need your support, please help us save our son." -Mr. Abubakkar Siddik (father)
How Can You Help?
-You can Donate to the Fundraiser
-You can share Bo Mahfuza khatun's story on Facebook and WhatsApp so that their story reaches to more people like you who will impact their life
-You can Volunteer to Raise Funds and save Bo Mahfuza khatun's life.
50% Tax Exemption under 80(G)
FUNDS DONATED WILL BE USED FOR Bo Mahfuza khatun's TREATMENT
Kindly also share the fundraiser with your family and friends and help them to reach the goal. We will be grateful for your help!
Supporting Documents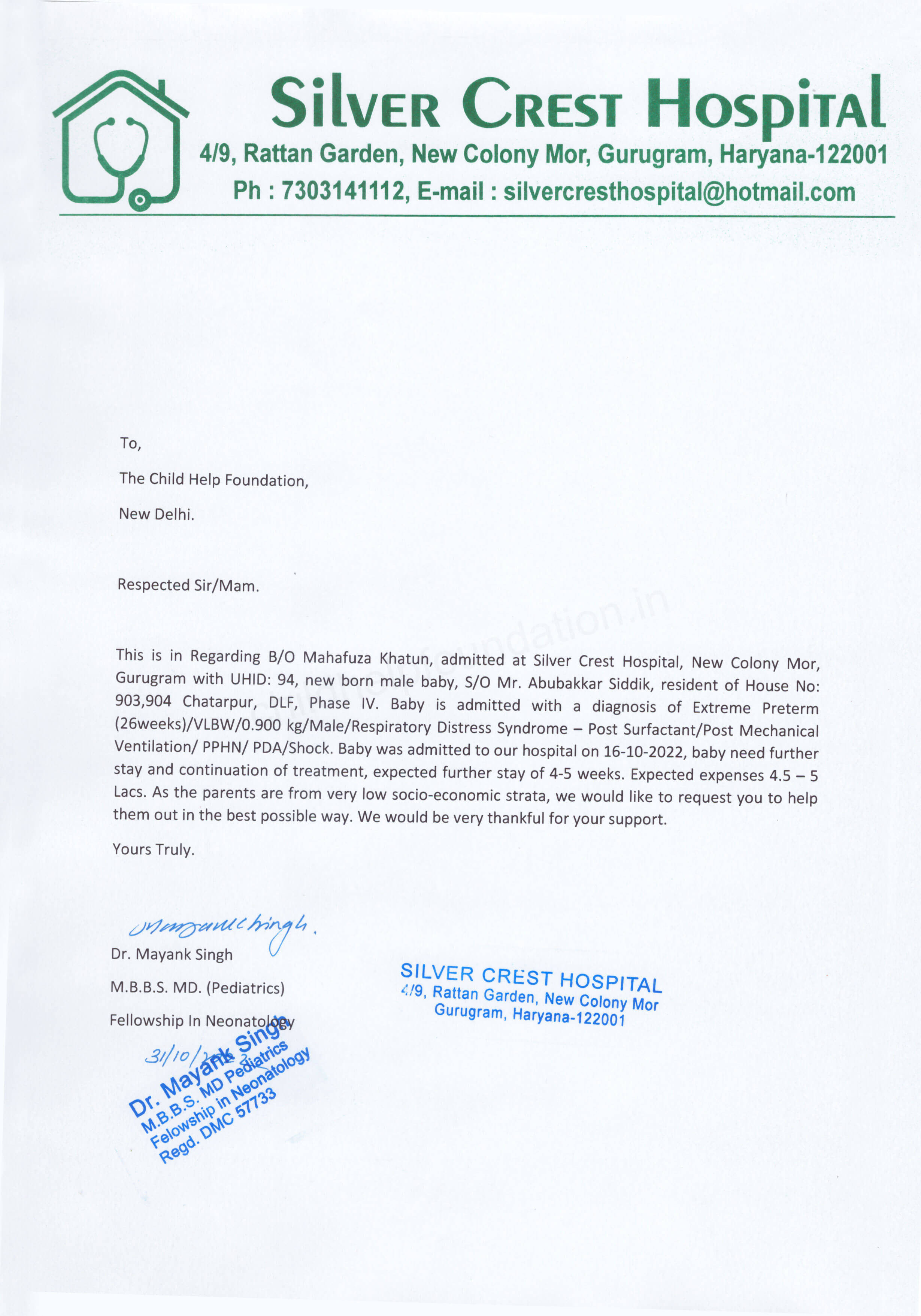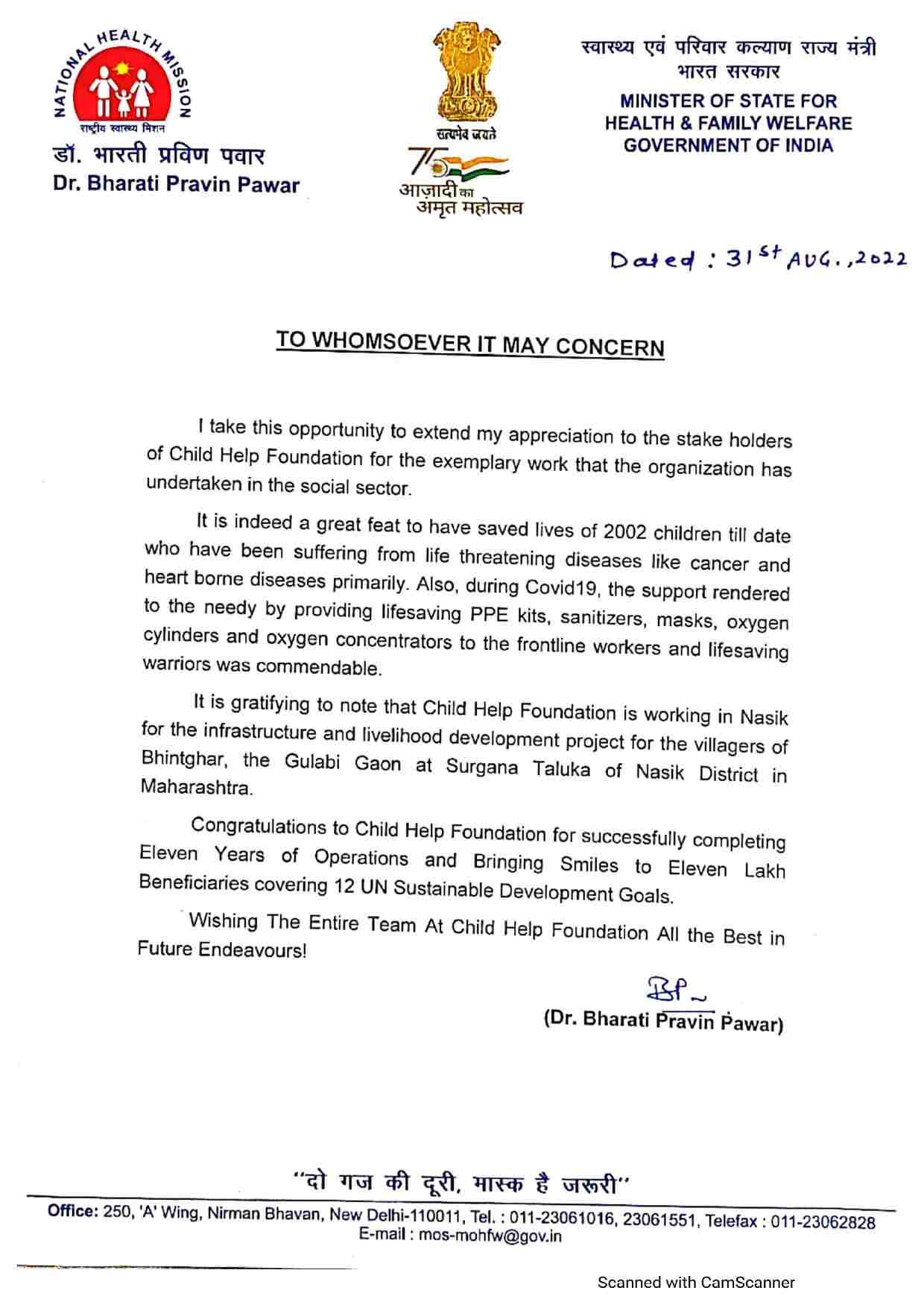 2022-12-29 10:52:13

BO Mahfuza is currently kept in the NICU and has been kept under the Doctors Observation

2022-12-26 11:34:03

BO Mahfuza is currently kept in the NICU and has been kept under the Doctors Observation

2022-12-21 10:46:55

BO Mahfuza is currently kept in the NICU and has been kept under the Doctors Observation

2022-12-15 14:44:00

BO Mahfuza is currently kept in the NICU and has been kept under the Doctors Observation

2022-12-12 12:17:04

BO Mahfuza is currently kept in the NICU and has been kept under the Doctors Observation

2022-12-09 11:24:36

BO Mahfuza is currently kept in the NICU and has been kept under the Doctors Observation

2022-12-06 10:48:05

BO Mahfuza is currently kept in the NICU and has been kept under the Doctors Observation