Twins of Lila are struggling for life in the NICU. Please Help!
Twins of Lila are struggling for life in the NICU. Please Help!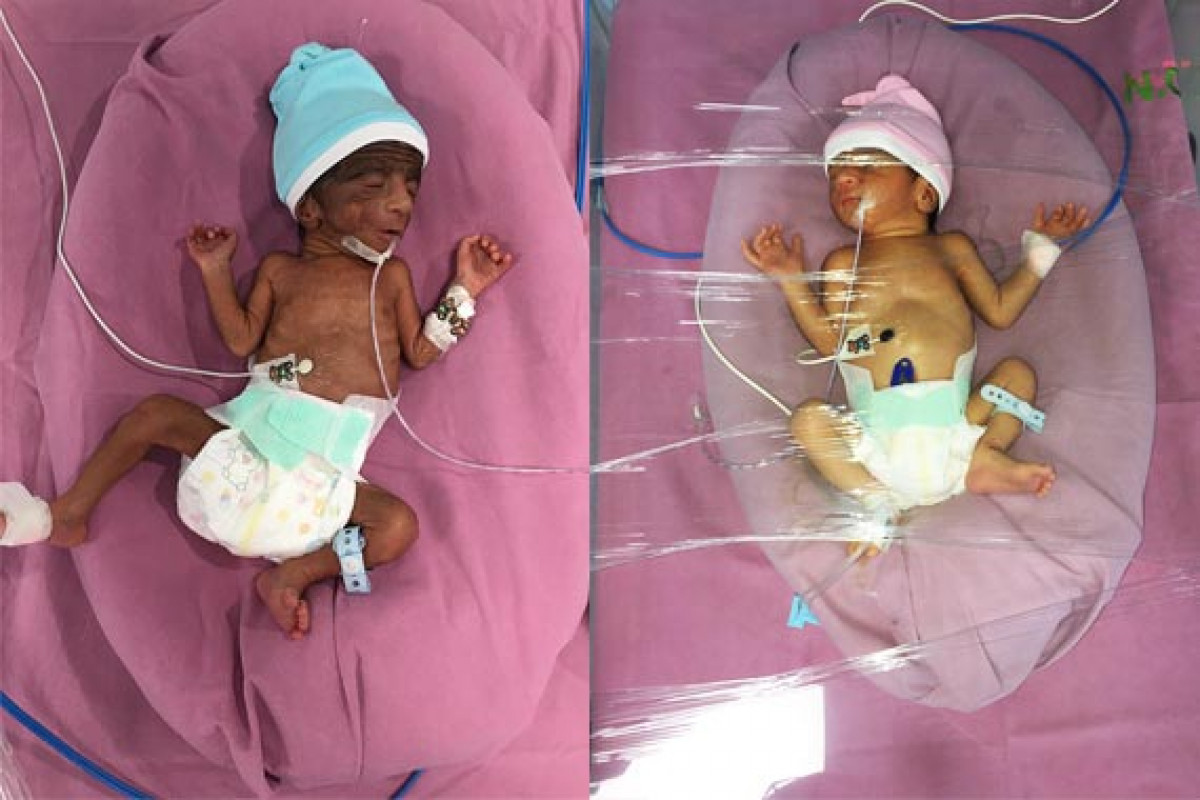 "My wife is my only emotional support as we are away from home. With her being in the hospital I feel very helpless. We hope that we can count on you to help us save our babies. Please support me!" -
Mr.Rupachand ; (Father)
Twins of Lila Devi are 7-days-old premature baby boys from Pali, Rajasthan. In the eighth month of pregnancy mother, Lila Devi started suffering from blood pressure fluctuations. When taken to a local doctor, she was told to go to Rohit Hospital, Jaipur, which is 500 kilometers away from their home. The doctors at the hospital suggested an urgent C-section delivery as a prolonged pregnancy was dangerous to both the mother and the babies.
The twins were born with extreme symptoms of prematurity- low birth weight, respiratory failure, and neonatal jaundice (NNJ- a condition in newborns). Because of their fragile condition, they were taken to the Neo Clinic, Jaipur. The babies are on ventilator support and need continued NICU support for a few weeks. The estimated cost for which is Rs. 6,00,000/- (Rupees six lakhs only).
The father of the babies, Mr.Rupachand, and mother work as daily wage laborers and collectively earn a mere income of Rs. 7,000/- per month. Out of this very little amount, Rs. 2,000/- are spent for their monthly house rent. With negligible savings and no relatives to help, how will this family save their babies? You are their only hope!
How Can You Help?
-You can Donate to the Fundraiser
-You can share Twins of Lila Devi's story on Facebook and WhatsApp so that their story reaches to more people like you who will impact their life
-You can Volunteer to Raise Funds and save Twins of Lila Devi's life.
50% Tax Exemption under 80(G)
FUNDS DONATED WILL BE USED FOR THE Twins of Lila Devi's TREATMENT
Kindly also share the fundraiser with your family and friends and help them to reach the goal. We will be grateful for your help!
Supporting Documents