Support a helpless father to provide his little daughter for her wellbeing!
Support a helpless father to provide his little daughter for her wellbeing!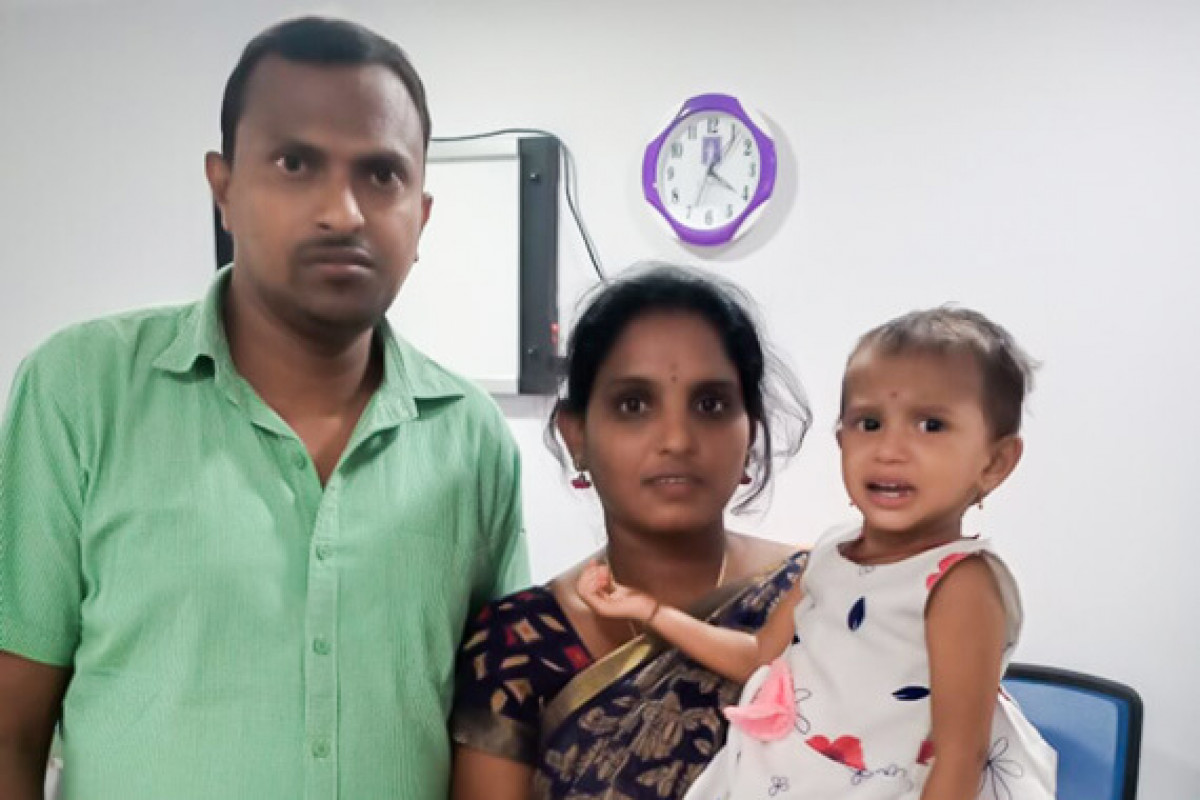 "I am already in debt to all the relatives and friends who have helped me financially. Additionally, I have to raise such a huge amount. I just want my little baby to come home safe and sound. Please support us however you can. It will mean the world to my family."
- Mr. Girubabu ; (Father)
Bilvika is the younger daughter of Mr. Giribabu and Mrs. Yamuna. She is 1 year and 11 months old and suffers from a complicated congenital heart defect. Her elder sister Sanvika is 4 years old. The family of four lives in a rented house in Godavarikhani, Telangana. Their monthly rent is Rs. 1,600/- only. Mr. Giribabu works in a private company and earns Rs. 15,000/- per month.
Bilvika was born in the family's native place Godavarikhani at Sridevi hospital. Three days after her birth, her heart defect was detected. This was when the country was under the first lockdown due to COVID-19. The parents became more worried because of the pressures added by the external COVID-19 situation. They had to roam from one hospital to another for several months in search of a hospital for Bilvika's treatment. This entire procedure exhausted all of their savings. He also had to borrow money from their relatives and friends to pay for the travelling and each of the hospital visits.
Finally, the family reached Care Hospital, Hyderabad. Here the doctors have suggested that Bilvika needs to undergo Primum atrial septal defect disclosure treatment along with a cleft repair procedure. The estimated cost of this treatment is Rs. 5,00,000/- (Rupees Five Lakhs Only).
Mr. Giribabu is the sole breadwinner. He needs your help to save his little one.
How Can You Help?
-You can Donate to the Fundraiser
-You can share Bilvika's story on Facebook and WhatsApp so that their story reaches to more people like you who will impact his life
-You can Volunteer to Raise Funds and save Bilvika's life.
50% Tax Exemption under 80(G)
FUNDS DONATED WILL BE USED FOR Bilvika's TREATMENT
Kindly also share the fundraiser with your family and friends and help them to reach the goal. We will be grateful for your help!
Supporting Documents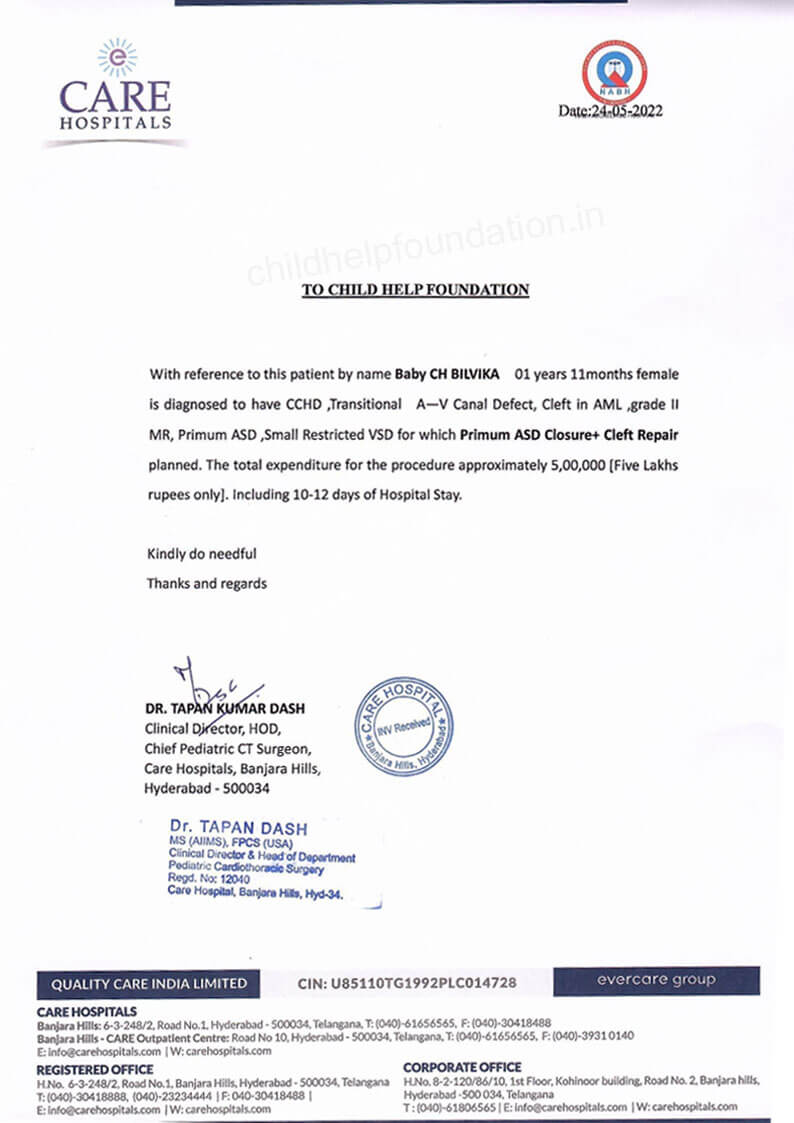 2022-07-05 11:35:57

Bilvika is Admitted in the Hospital, surgery tommorrow 9 am

2022-06-29 12:23:18

Bilvika's surgery has been Scheduled on the 5th of July.