Help 10-Month-Old Bhagyashree in her Battle Against a Heart Defect
Help 10-Month-Old Bhagyashree in her Battle Against a Heart Defect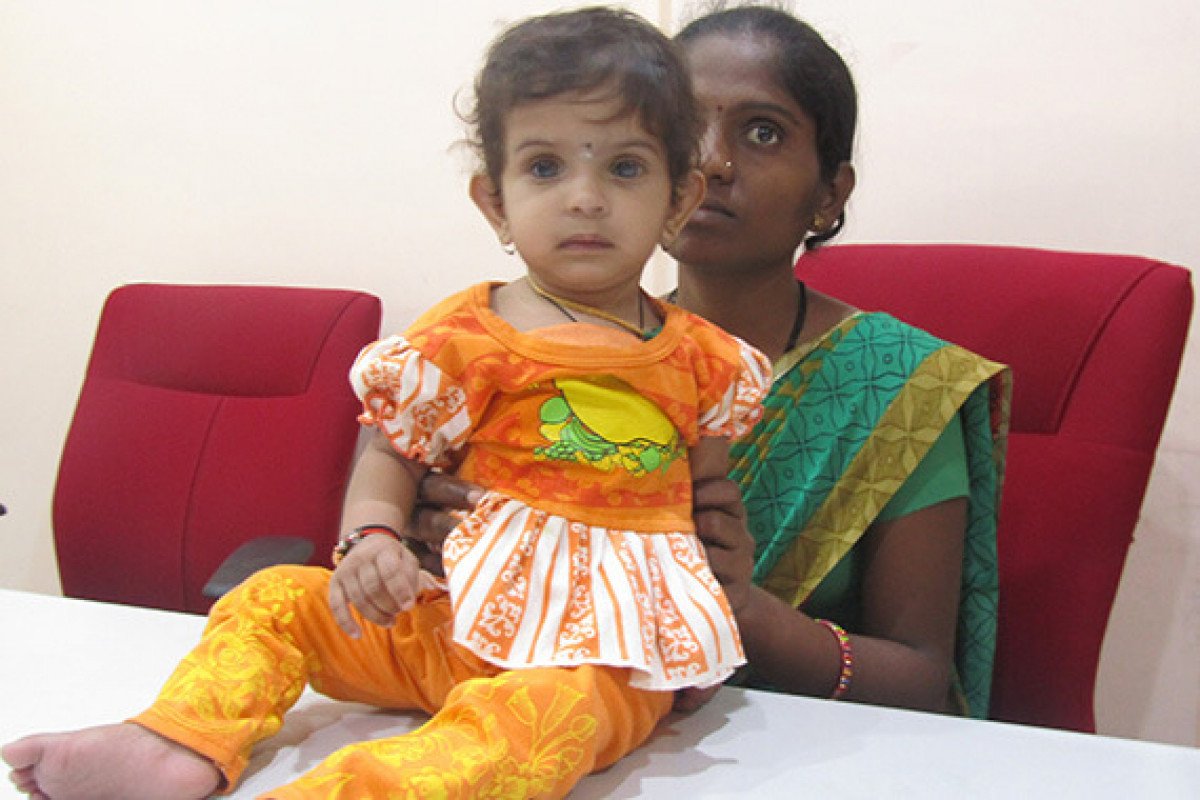 "Bhagyashree is eleven months old, and yet she has to go through so much pain. She was only a few days old when doctors informed us that he was born with a heart defect. At that time, she was too young to undergo any surgeries; so, we had to wait for a few months so her body could bear the treatment procedures. But spending these months watching her go through that pain felt like an eternity. Now, it's time for her surgery, but we don't have the money to afford it,"-
Mrs. Anitha ; (Mother)
10-month-old Bhagyashree is the daughter of Mr. Ganesh and Mrs. Anitha who hail from Hyderabad. Bhagyashree was born with a complex heart defect called Ventral Septal Defect. It is a hole in the heart that is present at birth. This restricts Bhagyashree from living a healthy life as her immune system is weak and she has been underweight since she was born. She has been suffering for almost a year now. Her parents took her to Apollo Institute of Medical Sciences, Hyderabad where the doctors advised an urgent early intracardiac repair VSD closure surgery. The estimated cost of which is Rs.5,93,000/- (Rupees Five Lakhs Ninety-Three Thousand Only).
"My husband and I work as labourers. I earn a minimal amount of Rs. 2,000/- a month while my husband gets Rs. 400/- on the days he gets to work. This scanty income isn't enough to meet the ends of a family of four. I don't know how we are going to pay for my baby's treatment. But I cannot see her in this state anymore. You all are my only hope. Please help us save our baby girl!" -Mrs. Anitha (mother)
How Can You Help?
-You can Donate to the Fundraiser
-You can share Bhagyashree's story on Facebook and WhatsApp so that their story reaches to more people like you who will impact her life
-You can Volunteer to Raise Funds and save Bhagyashree's life.
50% Tax Exemption under 80(G)
FUNDS DONATED WILL BE USED FOR Bhagyashree's TREATMENT
Kindly also share the fundraiser with your family and friends and help them to reach the goal. We will be grateful for your help!
Supporting Documents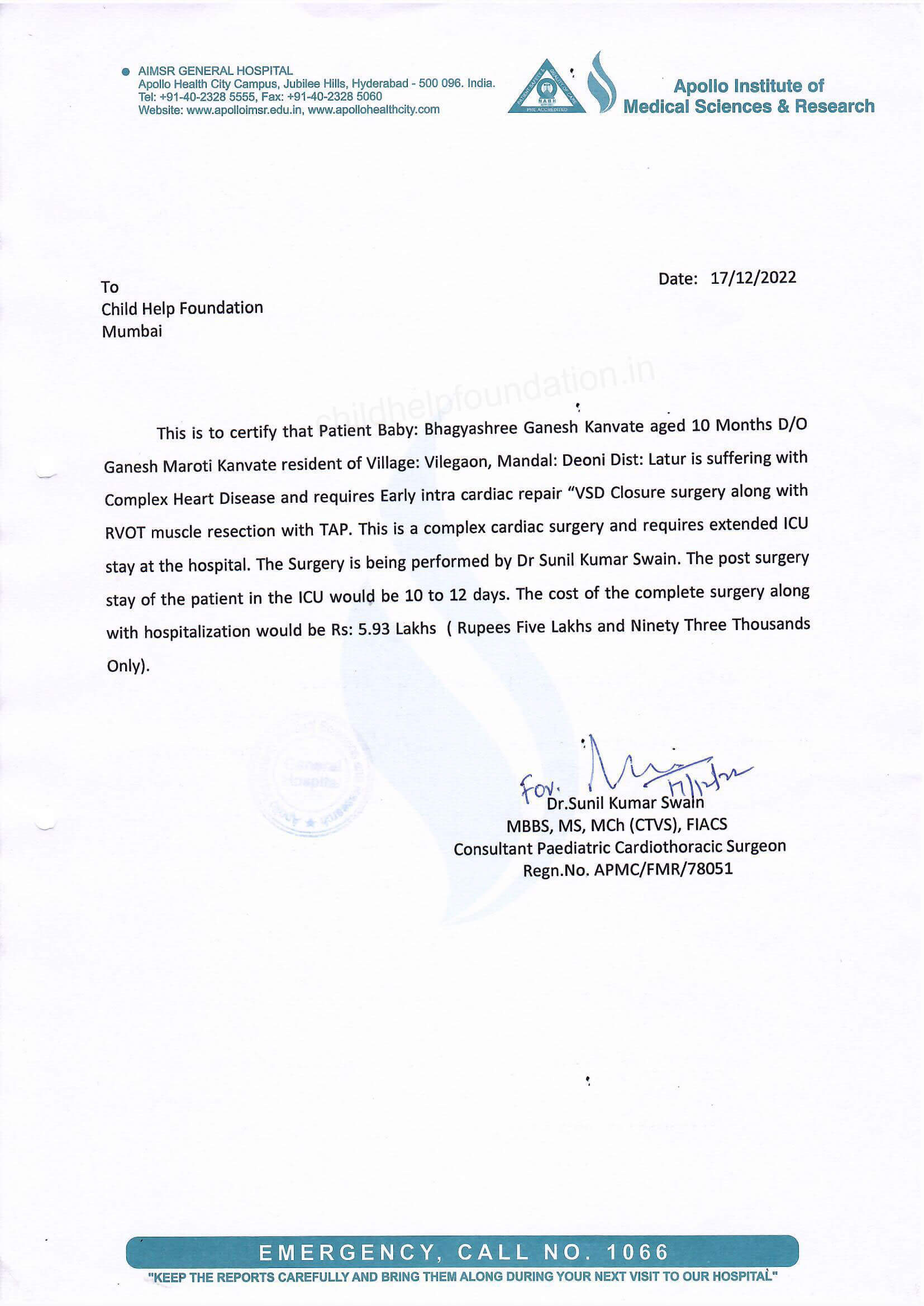 2023-01-31 10:08:53

Bhagyashree is on Ventilation with Lonotropic support,Shes currently undergoing Peritoneal Dialysis and is being Monitored in the ICU

2023-01-27 10:46:12

Bhagyashree is on Ventilation with Lonotropic support,Shes currently undergoing Peritoneal Dialysis and is being Monitored in the ICU