A rare immune disorder has hooked Aravindh to ICU bed. Help him survive
A rare immune disorder has hooked Aravindh to ICU bed. Help him survive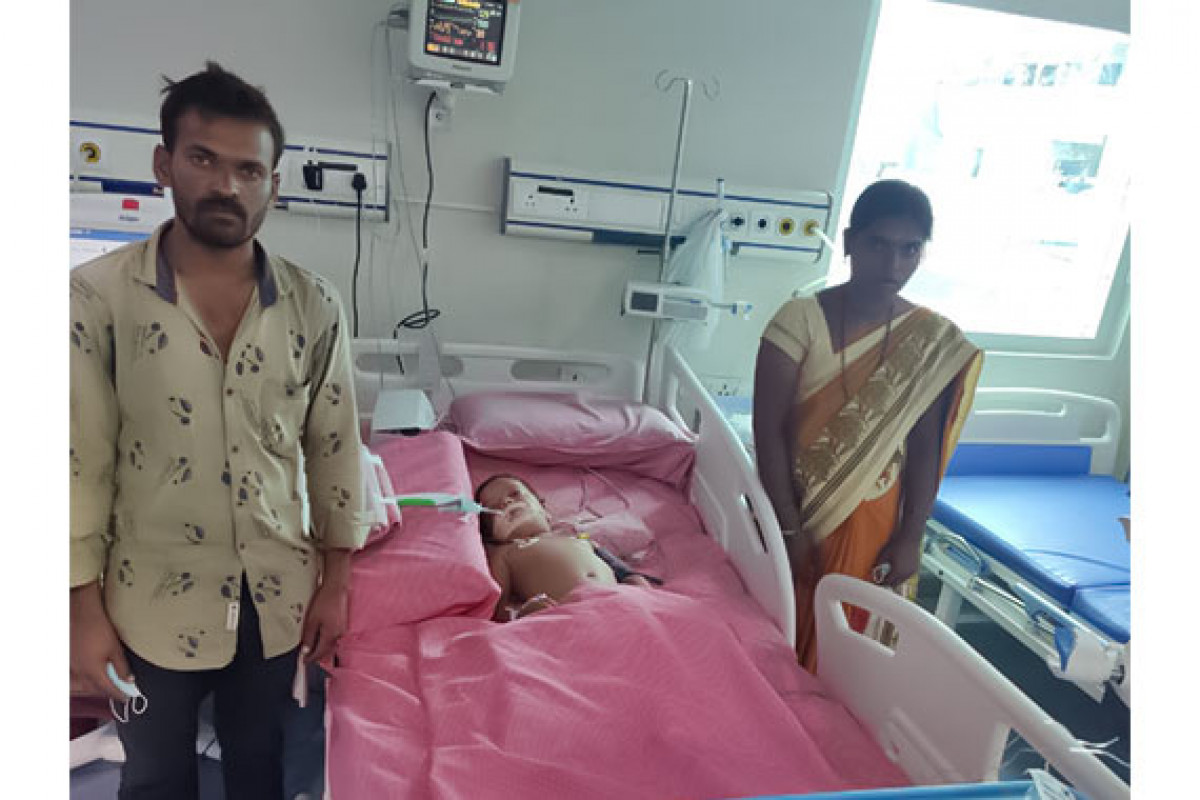 "Our son means the world to us. We will not be able to live if something happens to him. We are in debt because of the expensive treatment so far. Doctors say they can just try to save my son but do not give any guarantee. I request all of you, please save my son!"
- Krishnaveri ; (Mother)
Aravindh Reddy a four-year-old boy along with his parents, Mr. Mahipal Reddy and Mrs. Krishnaveri lives in a village in Telangana. His parents are daily wage farm labourers and earn Rs. 300/- each.
They were living a decent life until June 2022, when their world started to fall apart upon receiving shocking news. One morning when Krishnaveri was going about her usual chores, Aravindh started complaining about a severe stomach ache. They tried all the domestic ways to soothe Aravindh but none of it reduced his pain.
A while later, he fainted while walking. Worried, his parents took him to a local hospital, where Aravindh underwent a few tests. Because the local hospital did not have enough equipment, Mr. and Mrs. Reddy were advised to take Aravindh to Ankura Hospital, Hyderabad. The doctors here recommended an MRI Scan, the results of which were devastating.
Aravindh was diagnosed with Guillain Barre Syndrome (A rare disorder in which the body's immune system attacks the nerves). Aravindh's oxygen levels were dropping, hence he was admitted to the Intensive Care Unit immediately. Doctors have suggested continued ventilator support as a part of the treatment. The estimated cost of which is Rs. 6,00,000/- (Rupees Six Lakhs Only).
Arranging these many lakhs of money is beyond the family's financial capabilities. Please help them in these times of misery.
How Can You Help?
-You can Donate to the Fundraiser
-You can share Aravindh's story on Facebook and WhatsApp so that their story reaches to more people like you who will impact his life
-You can Volunteer to Raise Funds and save Aravindh's life.
50% Tax Exemption under 80(G)
FUNDS DONATED WILL BE USED FOR Aravindh's TREATMENT
Kindly also share the fundraiser with your family and friends and help them to reach the goal. We will be grateful for your help!
Supporting Documents