Little Aradhaya is losing her sight to Eye Cancer. Save her from this serious condition
Little Aradhaya is losing her sight to Eye Cancer. Save her from this serious condition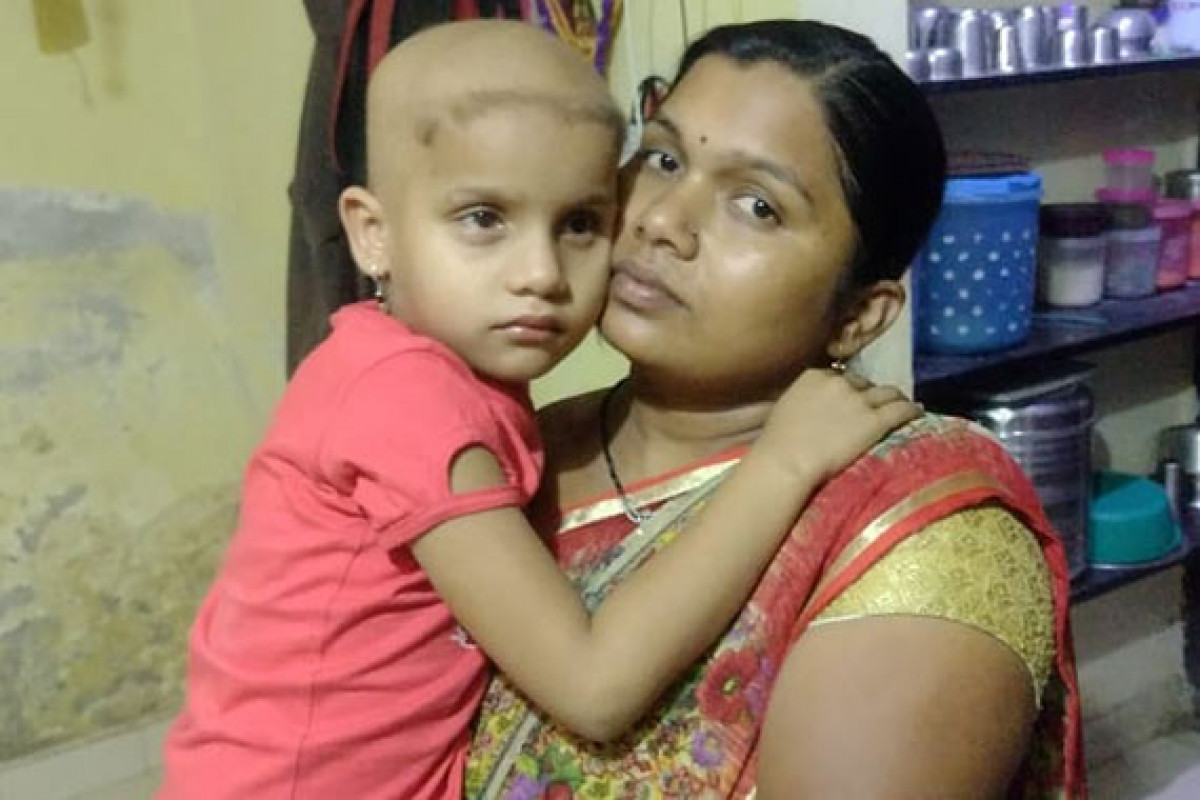 "My little angel has already lost one eye and we do not want her vision to go completely. My husband works day and night so we can afford this treatment but still are failing to gather the amount that is needed. Please help me save my daughter's eye sight."
- Mrs. Vidya Lokhande ; (Mother)
Aradhaya Lokhande, a 4- year-old girl suffering from Bilateral Retinoblastoma. Her father, Mr. Samadhan Lokhande is the only breadwinner of the family and earns up to Rs. 200/- per day. Aradhaya, along with her mother, younger sister and father lives in Pune, Maharashtra.
When Aradhaya was six months old, her left pupil started to look white in colour and she suffered from constant severe cold and coughs. Worried, her parents took her to a local hospital. A CT scan discovered that Aradhaya is suffering from Bilateral Retinoblastoma. It is a tumor of eyes. Aradhaya and her mother used to travel to Coimbatore at SRI Ramakrishna Hospital for better treatment, as she was suggested 6 cycles of chemotherapy. For a couple of years, the chemotherapy showed good results but during lockdown, they couldn't travel to Coimbatore. This worsened her condition and the doctors suggested an eye removal surgery.
TIt was detected that Aradhaya's right eyes has tumor too and another 6 cycles of chemotherapy is suggested along with a Bone scan and Radiotherapy to treat the cancer. The estimated cost of the treatment is Rs 1,54,000/- (Rupees One Lakh Fifty Four Thousand Only). Aradhaya's mother used to work as a housekeeping staff in a local hospital in Pune but was fired as she took frequent leaves to take care of her daughter. With time, medical expenses have drained their savings and they need your help to afford their daughter's treatment.
How Can You Help?
-You can Donate to the Fundraiser
-You can share Aradhaya's story on Facebook and WhatsApp so that their story reaches to more people like you who will impact her life
-You can Volunteer to Raise Funds and save Aradhaya's life.
50% Tax Exemption under 80(G)
FUNDS DONATED WILL BE USED FOR Aradhaya TREATMENT
Kindly also share the fundraiser with your family and friends and help them to reach the goal. We will be grateful for your help!
Supporting Documents