13 y/o Aneek needs your support and prayers to get out of his miseries
13 y/o Aneek needs your support and prayers to get out of his miseries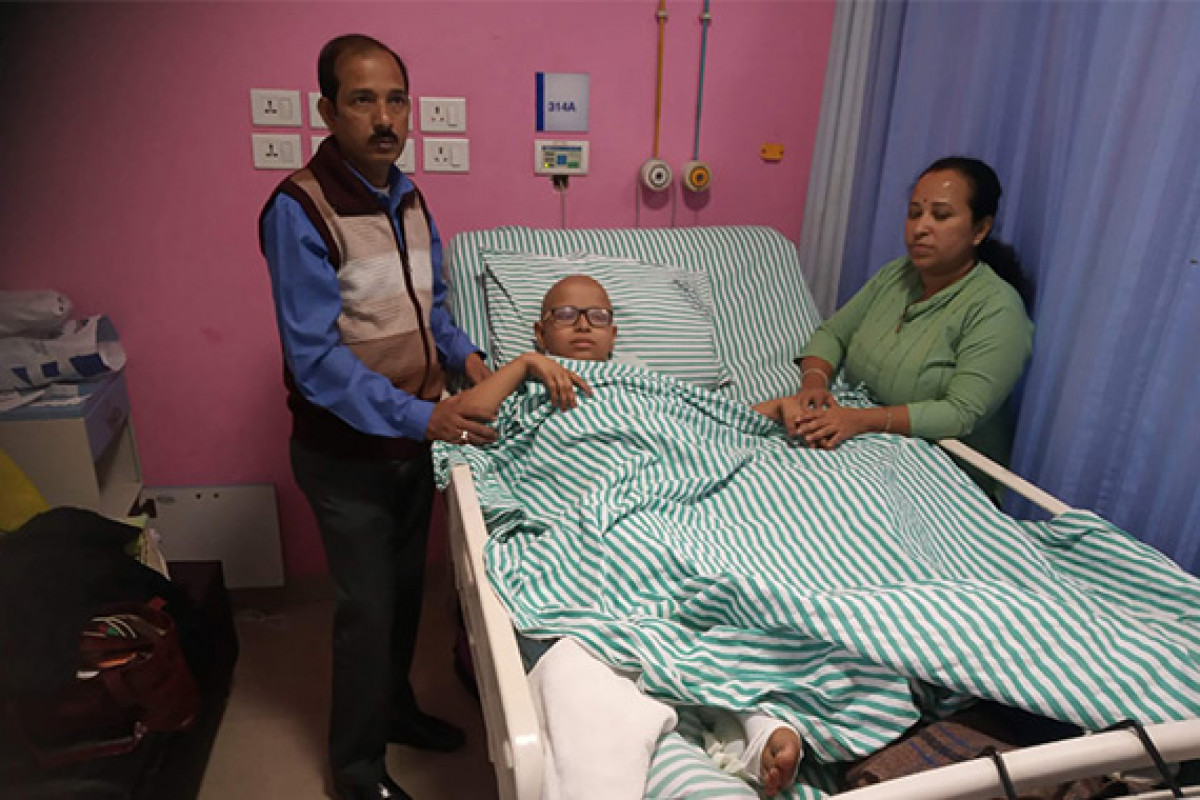 "Why is God making my child suffer? Aneek is only 13 but has already undergone multiple surgeries to get the cancer cells out of him. He is paralyzed. I do not want anything for myself. I just want my only child to not suffer again and again. Please help us!" -
Mr. Debabrata Chowdhury ; (Father)
Aneek Chowdhury is a 13-year-old boy from Kolkata, West Bengal. He is the only son of Mr. Debabrata Chowdhury, a helper at a private office, and Mrs. Kajuri Chowdhury, a homemaker. Mr. Chowdhary is the only breadwinner in the family and he earns a monthly income of Rs. 8,500/-. His mother used to take tuitions on a part-time basis, which is currently discontinued due to COVID-19 and Aneek's treatment.
In 2019, Aneek was diagnosed with Ewing Sarcoma (Bone Cancer), for which he was treated with Chemotherapy. He also underwent Internal Right Hemipelvectomy, due to which his pelvis girdle was removed. He was later diagnosed with Cholelithiasis (Cancer in the Gallbladder). He has been admitted to Apollo Hospital, Kolkata, where the doctors have suggested him to undergo Laparoscopic cholecystectomy (Removal of Gallbladder). The estimated cost of the surgery is Rs. 1,58,000/- (Rupees One Lakh Fifty-Eight Thousand Only).
Aneek's parents need your help and contributions to save their child from the constant miseries. Help Aneek live a normal life like any other child.
How Can You Help?
-You can Donate to the Fundraiser
-You can share Aneek's story on Facebook and WhatsApp so that his story reaches to more people like you who will impact his life
-You can Volunteer to Raise Funds and save Aneek's life.
50% Tax Exemption under 80(G)
FUNDS DONATED WILL BE USED FOR THE ANEEK TREATMENT
Kindly also share the fundraiser with your family and friends and help them to reach the goal. We will be grateful for your help!
Supporting Documents