Save Little Akshaya From Congenital Kyphoscoliosis
Save Little Akshaya From Congenital Kyphoscoliosis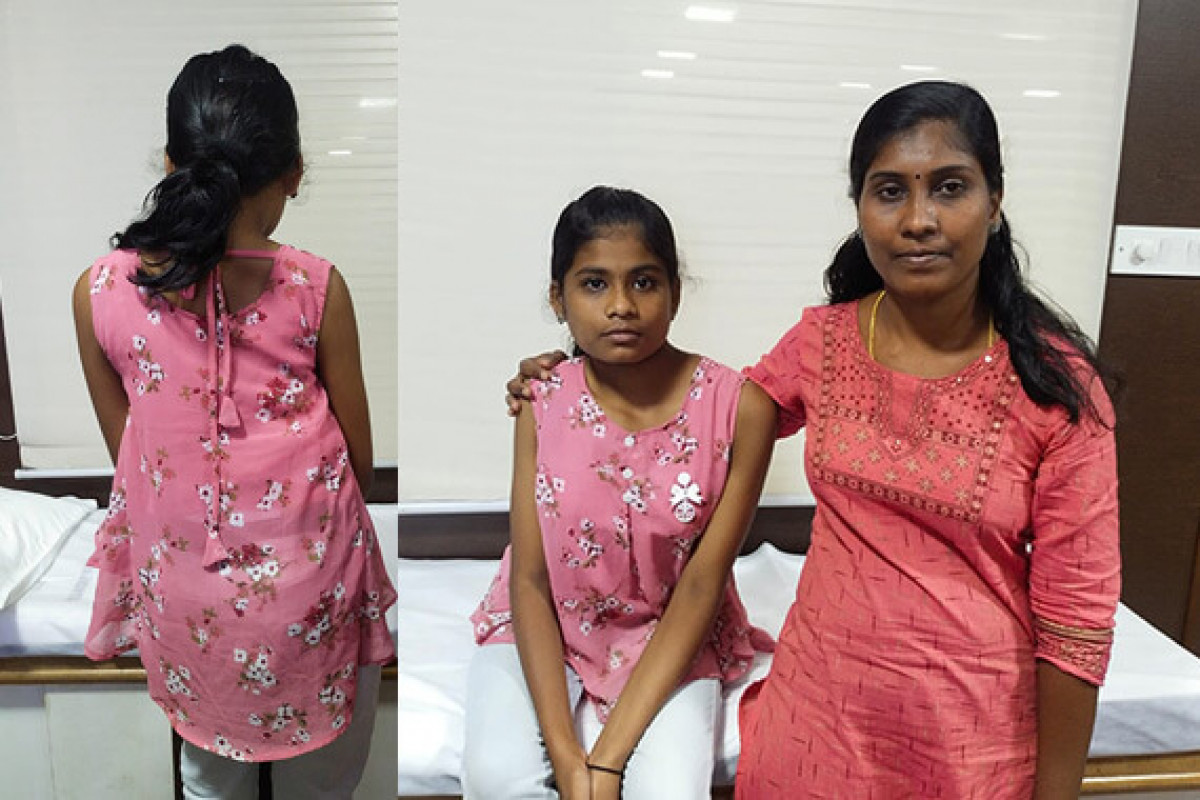 "My daughter is my only hope. I cannot see her suffer everyday. I feel very helpless but my daughter needs this surgery immediately and we need any help that we can get. Please save my daughter!"
- Mrs. Sindhu ;(Mother)
Akshaya, a 13- year-old girl, lives with her mother, Sindhu in their native home in Palghat, Kerala. She was born on 17 th January 2009, and it was discovered that she had Congenital Kyphoscoliosis. Little Akshaya never had the chance to see a happy childhood, because 6 months after her birth, her father, Rakesh who worked as a workshop laborer, decided to put an end to his life due to financial instability. The devastated Sindhu, having no clear option left, took her daughter to her native house. They are living with Akshaya's grandmother, Lakshmi Koti who suffers from paralysis, and Sindhu's sister, Bindu. Sindhu manages to care for the family with the minimum pension she gets every month.
As Akshaya grew, the problem that was discovered during her birth continued to fester, and 5 years ago, it reached a point when immediate surgery was necessary. The doctors recommended that she be taken to Bhagwan Mahaveer Jain Hospital in Bangalore.
The surgery commenced due to the kind-heartedness of the villagers who helped Sindhu with the hospital fee which was around Rs. 2,60,000/- (Rupees Two Lakhs and Sixty Thousand Only). Convinced that one surgery will cure her daughter, Mother was shocked to learn that in a few years, she'll have to take her daughter to the hospital again. Akshaya is now 13 years old, and studies in 9 th grade in a government school. Unfortunately, the disease has caused a 20 percent bend in her posture.
The doctors have proposed a surgery of Bilateral posterior instrumentation, deformity correction, vertebral column resection, and fusion. If not performed by the second week of August, Akshaya's situation will keep getting worse. The estimated cost of the Rs. 5,00,000/- (Rupees Five Lakhs). Sindhu is unable to secure loans from banks because of her unemployment. Akshaya is Sindhu's only daughter and her only hope but she has no way of accumulating the huge amount and is in dire need of help to save her little daughter's life. Please Help Save Akshaya from this disease and Help Sindhu regain hope.
How Can You Help?
-You can Donate to the Fundraiser
-You can share Akshaya's story on Facebook and WhatsApp so that their story reaches to more people like you who will impact her life
-You can Volunteer to Raise Funds and save Akshaya's life.
50% Tax Exemption under 80(G)
FUNDS DONATED WILL BE USED FOR Akshaya's TREATMENT
Kindly also share the fundraiser with your family and friends and help them to reach the goal. We will be grateful for your help!
Supporting Documents