Aditya Needs A Liver Transplant To Survive. Help Him!
Aditya Needs A Liver Transplant To Survive. Help Him!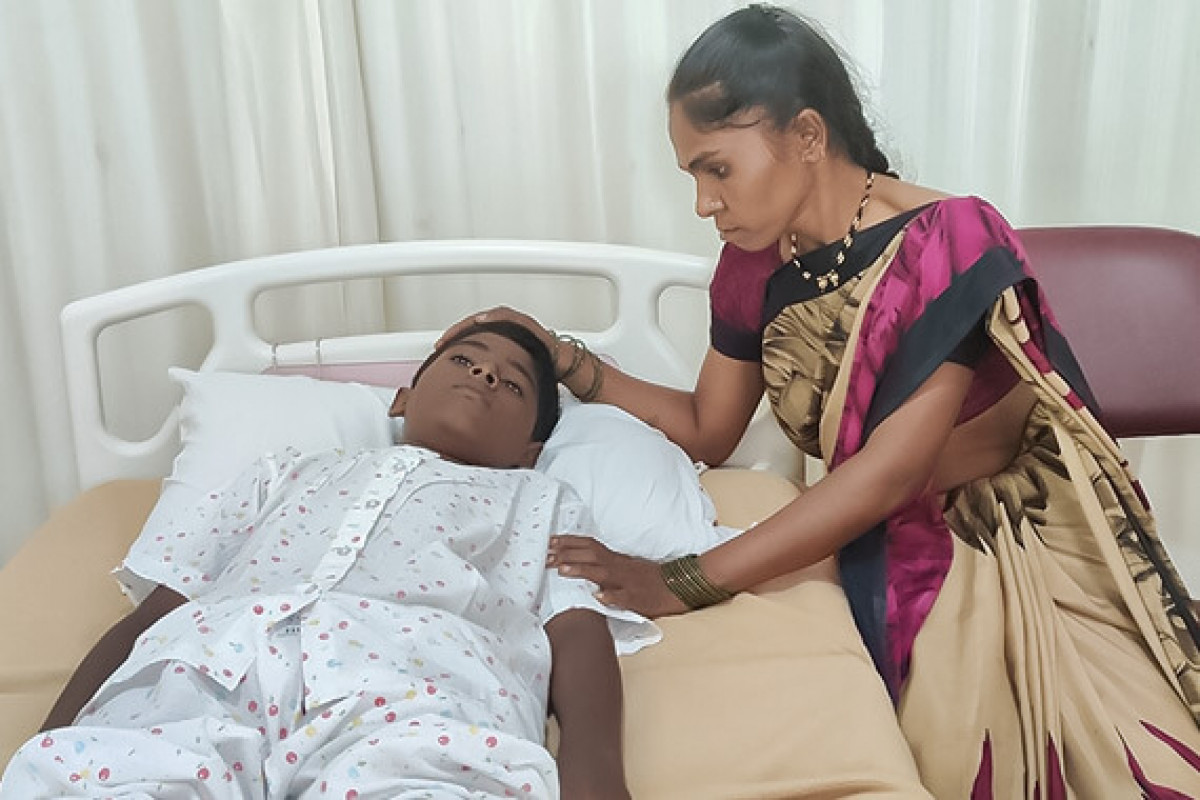 "I am a daily wage labourer and earn only Rs. 450/- per day. My wife used to work in farm but had to leave that work to look after Aditya. With this scanty income, I have to manage the needs of eight people in my family, my children's education and Aditya's medicines which are very costly. Sixteen lakhs and fifty thousand are a huge amount for us, and I have spent every penny I had with me on my son's treatment so far. I do not think I will be able to gather this sum of money in my whole life! I need your help to save my son. I want to see him happy and healthy. Please help me!"
Dadasaheb Raut (Father)
Aditya Raut, a 13-year-old boy from Ahmednagar, Maharashtra is suffering from a complex ailment- Familial Hypercholesterolemia Type-1. It causes the bad cholesterol level in the body to rise, and the later stages can create cardiac issues.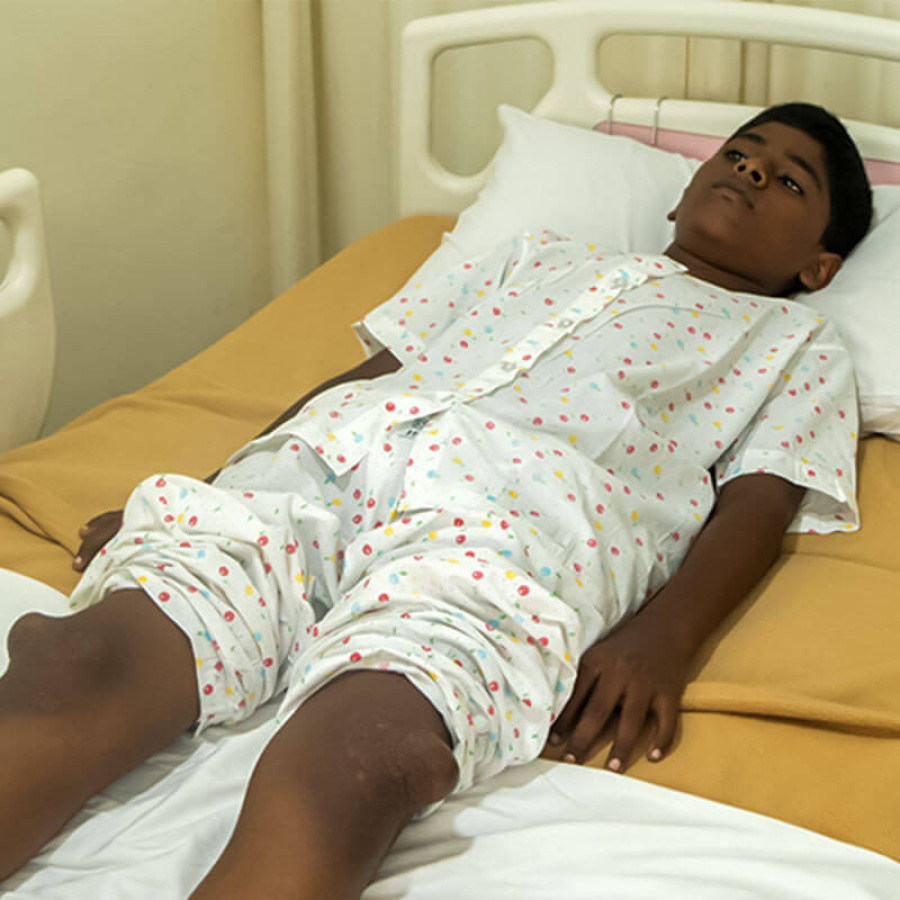 Mrs. Archana Raut, Aditya's mother was in distress as she said "My son is our only source of happiness. I cannot see him in this horrible state. He has blisters on the joints of his body. Some of them are painful and liquid oozes from them. He was just five years old when we noticed these blisters, we tried every home remedy but none of them helped. His appetite had decreased suddenly, and we were worried about what this disease could be. When we took him to the local hospital, the doctors conducted a few tests. The results shook us all to the core. Aditya was diagnosed with a disease that we cannot even pronounce."
When Aditya was five years old, he was diagnosed with Familial Hypercholesterolemia Type-1, which devastated his entire family. He has been on continuous medications since he was five. Additionally, he has to follow a strict diet and he is not allowed to eat any of those things that would further increase his cholesterol levels. Due to this diagnosis, Aditya's liver has been affected severely.
Only a liver transplant can save Aditya. He was taken to Nanavati Max Super Speciality Hospital, Mumbai for advanced treatment, but he could not get started with his treatment as the estimated cost of the transplant stated was Rs. 16,50,000- (Rupees Sixteen Lakhs and Fifty Thousand Only). The family has spent all their savings on Aditya's treatment so far and he has not recovered yet. They need you in these times of distress so they can save their son.
How Can You Help?
-You can Donate to the Fundraiser
-You can share Aditya story on Facebook and WhatsApp so that their story reaches to more people like you who will impact her life
-You can Volunteer to Raise Funds and save Aditya life.
50% Tax Exemption under 80(G)
FUNDS DONATED WILL BE USED FOR Aditya TREATMENT
Kindly also share the fundraiser with your family and friends and help them to reach the goal. We will be grateful for your help!
Supporting Documents
2022-09-29 10:07:41

Aditya is registered for cadaveric transplant. Whenever a suitable organ is available for him his transplant will be performed.

2022-09-26 14:38:11

Aditya is registered for cadaveric transplant. Whenever a suitable organ is available for him his transplant will be performed.

2022-09-22 17:40:07

Aditya is registered for cadaveric transplant. Whenever a suitable organ is available for him his transplant will be performed.

2022-09-20 09:56:20

Aditya is registered for cadaveric transplant. Whenever a suitable organ is available for him his transplant will be performed.

2022-08-12 11:38:33

Aditya will visit hospital in next 2-3 weeks