Crossed Oceans to Seek Treatment, Please Save 4-Year-Old Gawad Taher
Crossed Oceans to Seek Treatment, Please Save 4-Year-Old Gawad Taher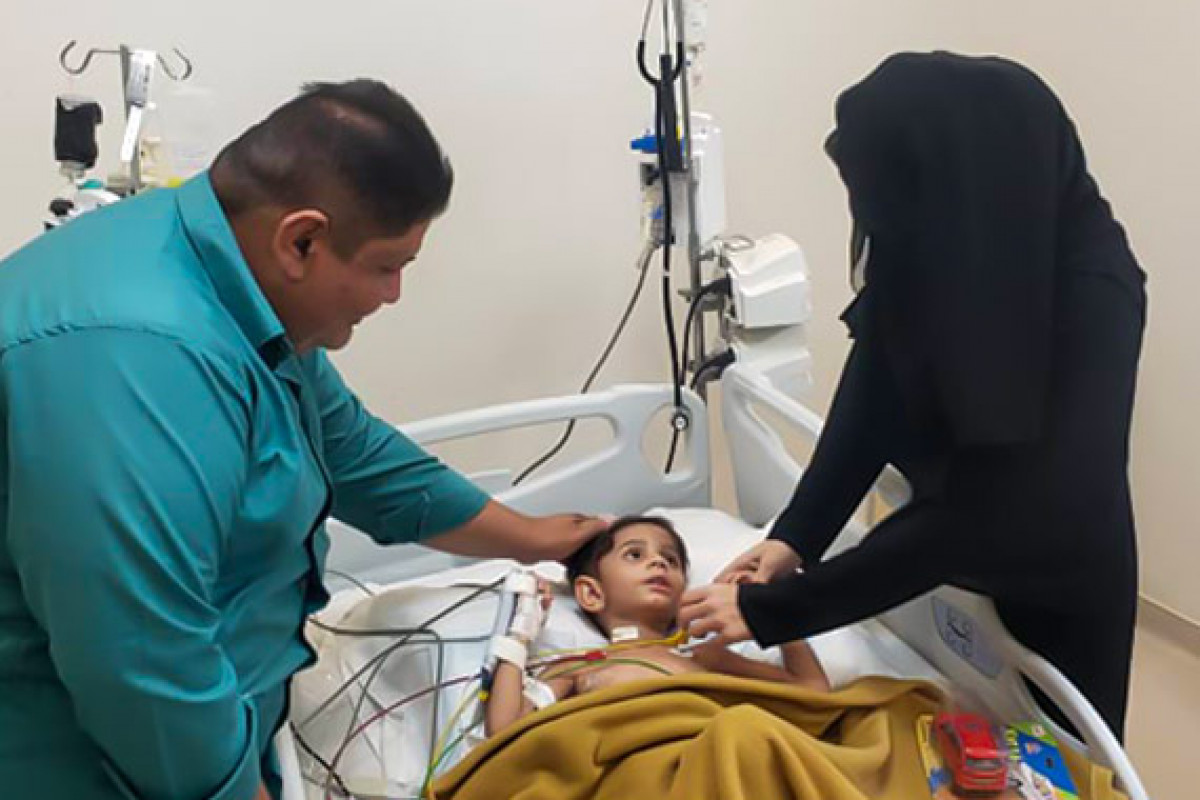 Abdul Baqi Taher and his wife, Sumaiya Sulaiman Mohammad, had to leave their home country of Yemen, to seek treatment for their four-year-old little angel, Gawad Abdul Baqi Taher. The parents were shocked beyond belief when they found out that Gawad Taher has been diagnosed with Hirschsprung Disease. It is a birth defect in which some nerve cells are missing in the large intestine, causing the child's intestine to be blocked as the stool becomes immovable.
Doctors at Rainbow's Children Hospital, Hyderbad have said that Gawed needs a prolonged ICU stay, and the cost of the treatment is Rs 55,00,000/- (Rupees Fifty-Five Lakhs Only).
Gawad's family is engaged in the farming business. Being from the war-torn country of Yemen, the family only manages to earn a meagre income, which pays the expense for five members of the family.
Gawad's family have nowhere to go as they are in a completely unknown country. The only way they can hope to save their darling child is through your kindness and compassion. Please donate as much as you can for Gawad's treatment. Each donation can go a long way in completing his treatment.
How Can You Help?
-You can Donate to the Fundraiser
-You can share Gawad's story on Facebook and WhatsApp so that their story reaches to more people like you who will impact his life
-You can Volunteer to Raise Funds and save Gawad's life.
50% Tax Exemption under 80(G)
FUNDS DONATED WILL BE USED FOR Gawad's TREATMENT
Kindly also share the fundraiser with your family and friends and help them to reach the goal. We will be grateful for your help!
Supporting Documents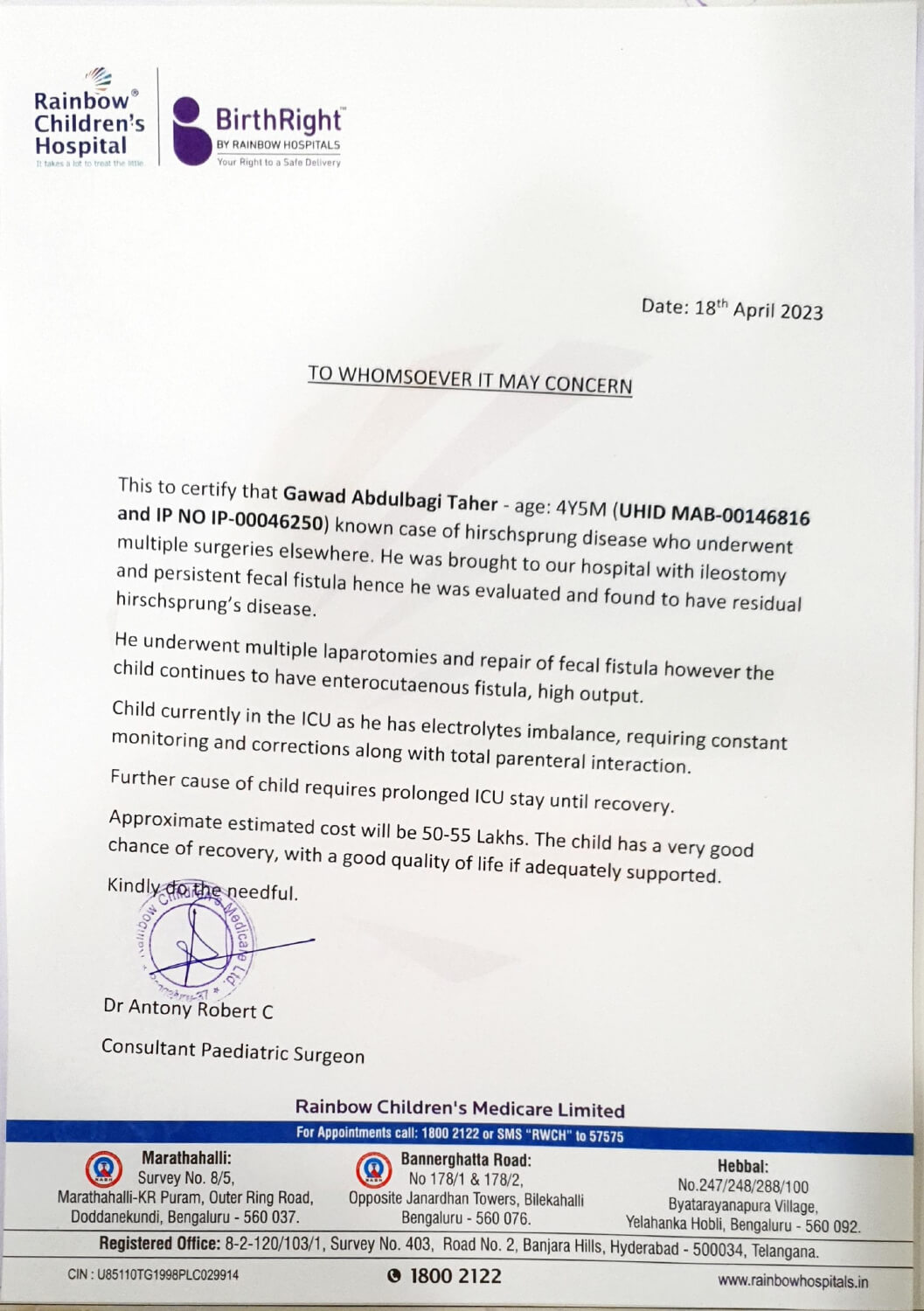 | Name | Donate Amount | Date |
| --- | --- | --- |
| Moiza Kaikab | INR 1000 | 2023-04-19 23:56:43 |