A Defect Heart puts Ayush's life in peril, Please Save Him!
A Defect Heart puts Ayush's life in peril, Please Save Him!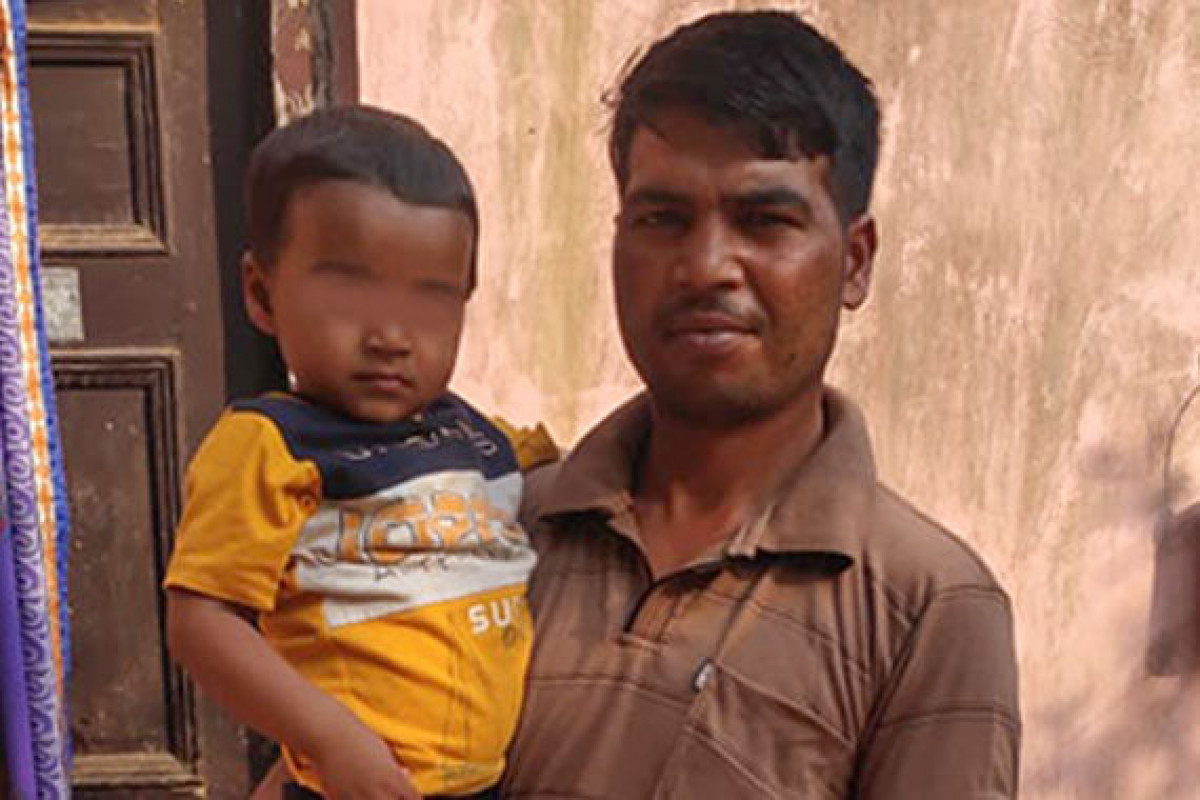 "On September 23rd we were enthralled with the arrival of our son Ayush in our family. But, our happiness was short lived. No parent will wish to see their child suffer. It is impossible for us to arrange such a hefty amount. Please help us to save our little child."
Vipin ; (Father)
Happiness was no bound when Vipin and Reshma's son Ayush was born in Uttar Pradesh. Eventually this happiness was short - lived as Ayush was detected with case of CHD, moderate size of anterior muscular VSD, good biventricular function, dilated LA/LV - a heart defect when he was one month old.
His father Vipin works as a labourer in a factory with a minimum salary of 6,000/- per month and his mother a housewife. With a total of six family members, he finds difficulty in managing his expenses.
Ayush is now 2 years 6 months old and the doctors of Paras Hospitals, Gurgaon, Haryana has suggested for Early VSD device closure with MV+/TV repair surgery and the estimated amount would be Rs. 4,00,000 lakhs Only (Rupees Four Lakhs Only).
Till now all the hospital expenses were handled by his generous neighbours and himself but this amount has put him in a shock. Like every parent, he also wants to see his son healthy and happy thus he has come to you, seeking help. Donate to this fundraiser as much as you can, and share this baby's story with all your friends and family members.
How Can You Help?
-You can Donate to the Fundraiser
-You can share Ayush's story on Facebook and WhatsApp so that their story reaches to more people like you who will impact his life
-You can Volunteer to Raise Funds and save Ayush's life.
50% Tax Exemption under 80(G)
FUNDS DONATED WILL BE USED FOR Ayush's TREATMENT
Kindly also share the fundraiser with your family and friends and help them to reach the goal. We will be grateful for your help!
Supporting Documents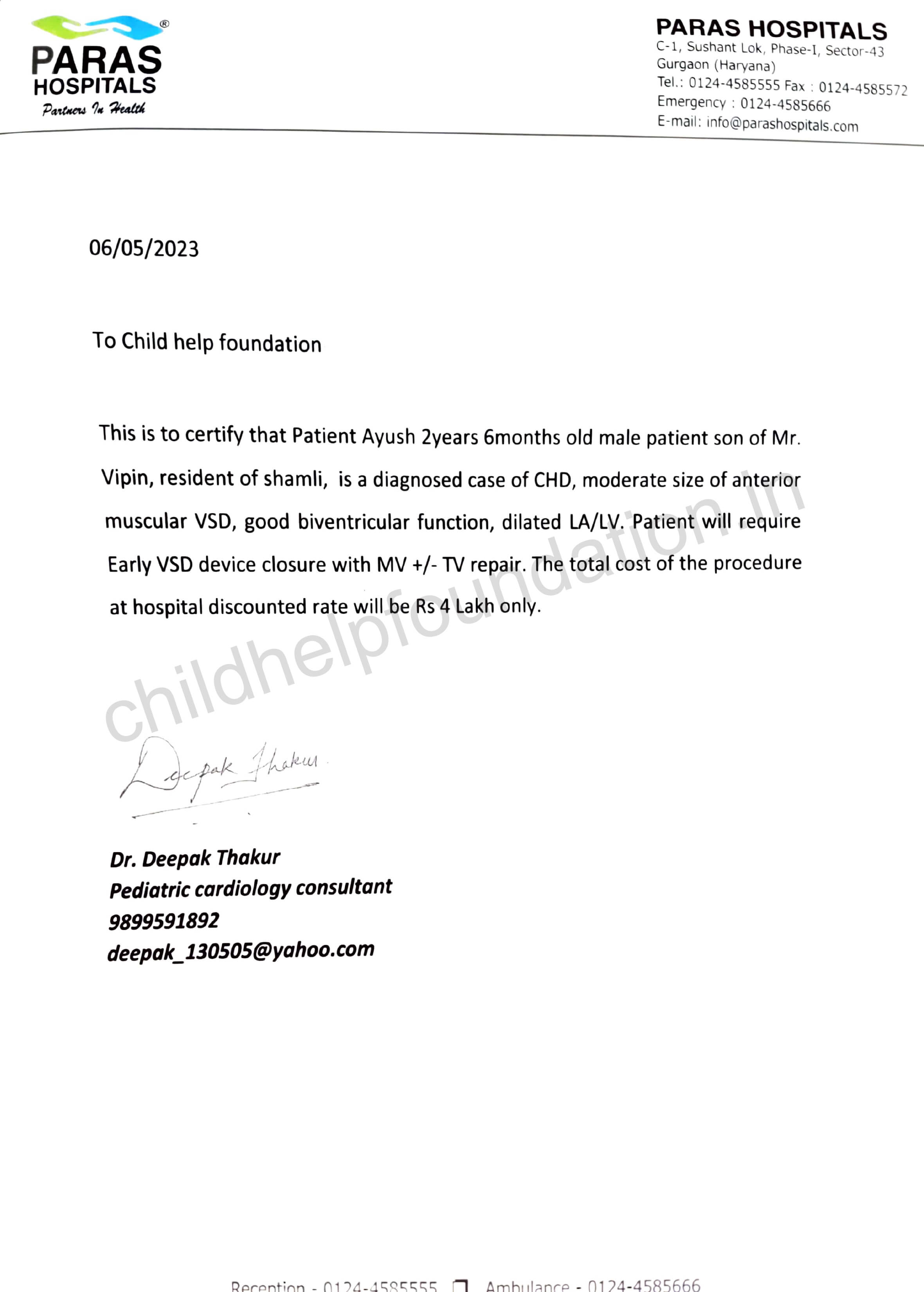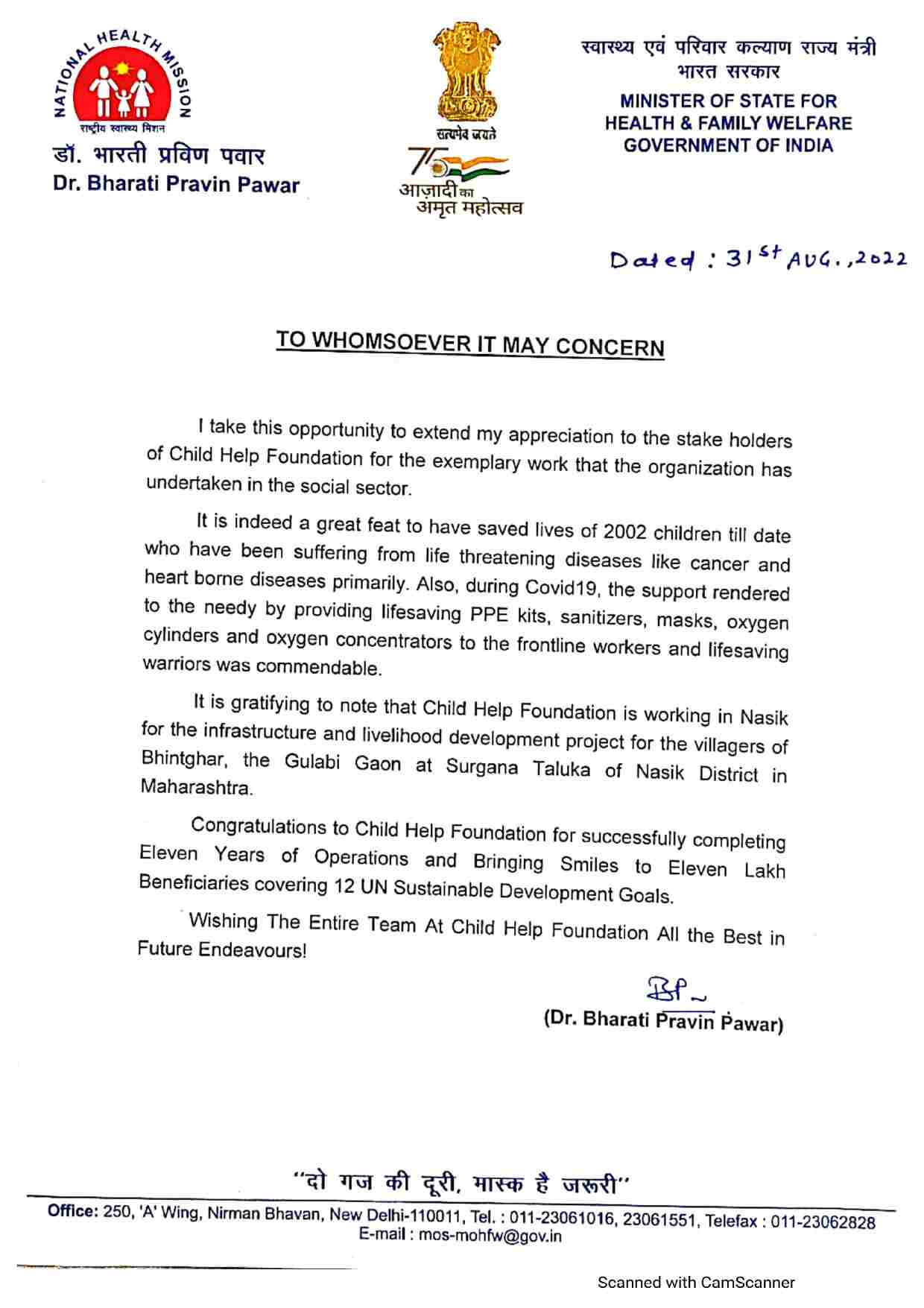 2023-06-13 17:19:21

Ayush had a successful surgery on the 12th June is currently under Doctors Observation

2023-05-30 11:19:04

Ayush would be visiting the Hospital on the mid of June to Confirm the date of Surgery