Athmika suffered from Congenital Agenesis but with the help of the raised funds she is now living a normal life
Athmika suffered from Congenital Agenesis but with the help of the raised funds she is now living a normal life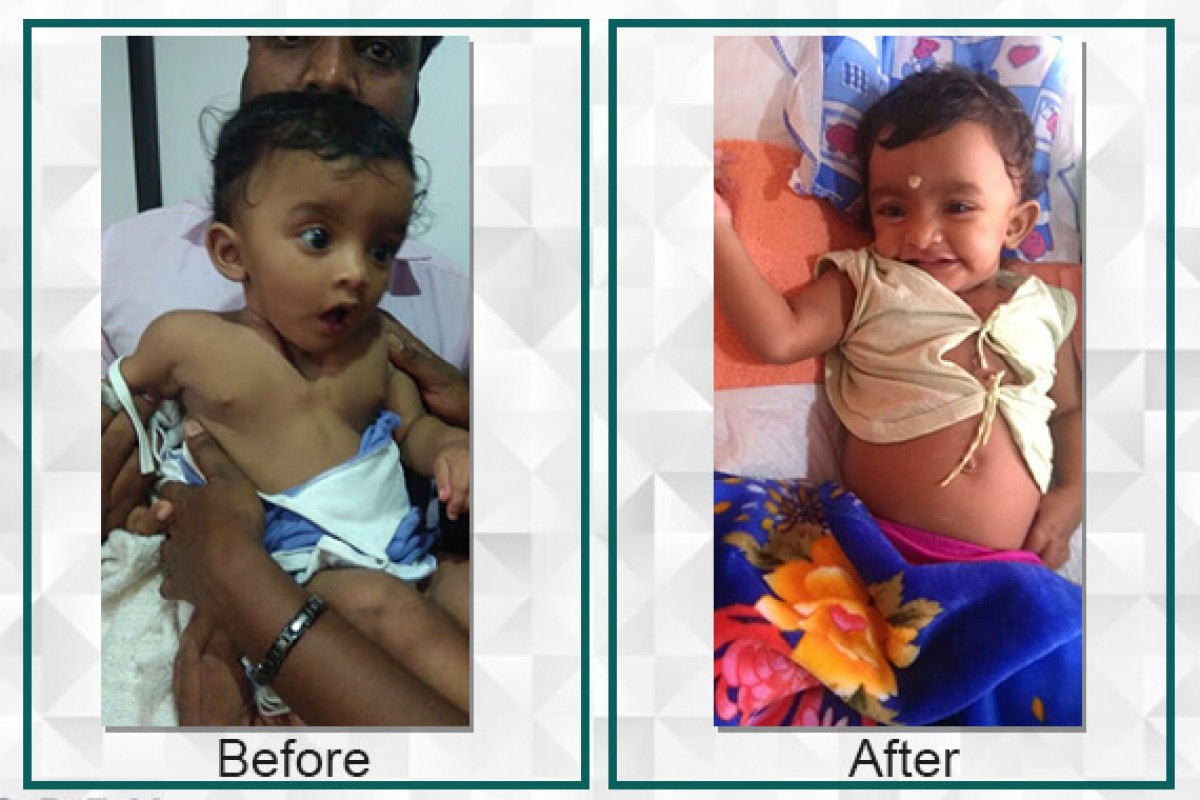 Athmika (8months) is the only daughter of Binu (Father) who is a driver and Reshmi (Mother) is a house wife. Residing in Kanhira Maliyil House in Kasargode, Kerala. Athmika suffered from Congenital Agenesis of Sternum a rare chest wall malformation resulting from failed midline fusion during embryonic development.
Athmika before intervention used to continuously suffer from pain in her chest and suffered from a respiratory problem. The sternum or breastbone is a long flat bone located in the central part of the chest that connects to the ribs via cartilage and forms the front of the rib cage which helps to protect the heart, lungs, and major blood vessels was partially missing in Athmika.
Athmika was referred to Amrita Institute of Medical Sciences. A team of cardiac surgeon, Anesthetists and Plastic Surgeon put in their best efforts to help Athmika attain a normal life. The Child was given special provisions of ICU (Bed and nursing), Blood Processing, Ventilatory Support and other medicines. This surgery was done under special protection as it was one of its kind that has happened for the 1st time in the hospital. The Cost of the operation amounted to Rs 3,75,000/ -
"The surgery has helped Athmika attain a normal living. Athmika has recovered fast due to the blessings she received from all. We are very thankful to Child Help Foundation."- Binu (father).