Urgent Appeal: Assam Flood Relief 2022
Urgent Appeal: Assam Flood Relief 2022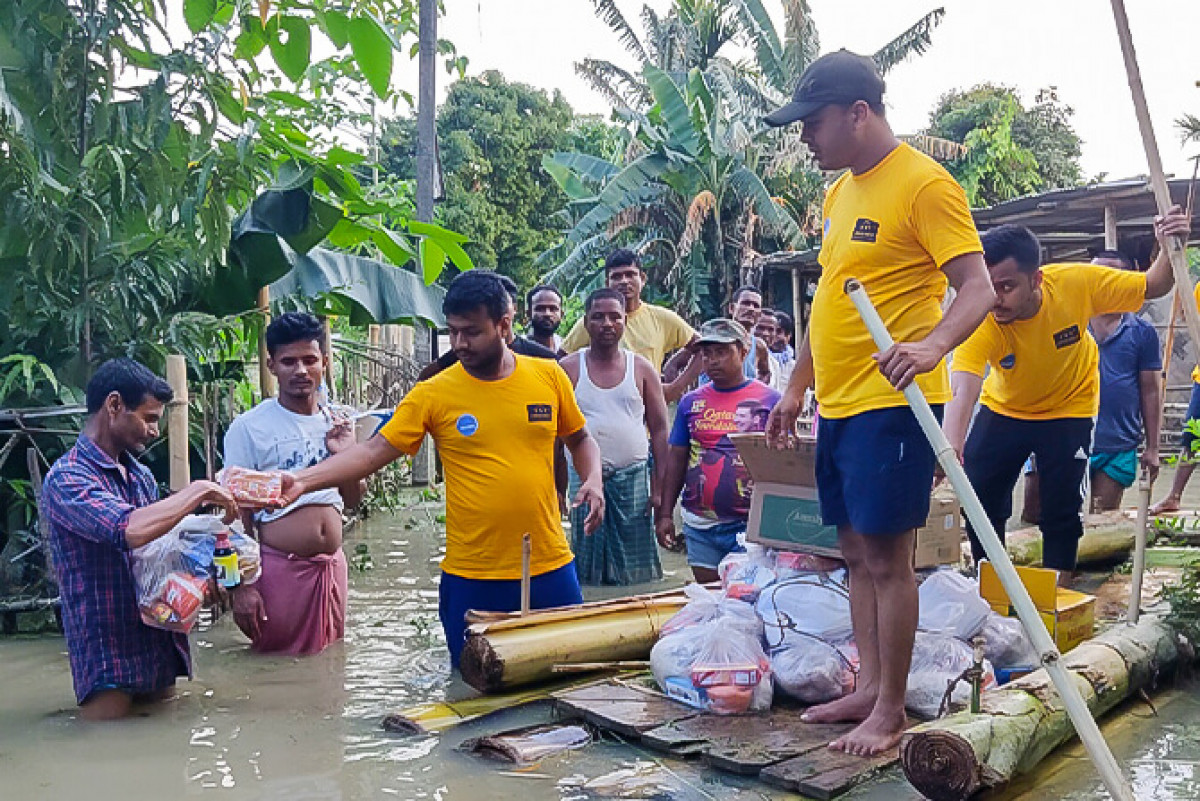 The floods in Assam this year have been unforgiving for the people who reside there, and the situation is just getting worse by the day.
Heavy floods caused by incessant and untimely rains have affected more than 29.70 lakh people scattered across 1,929 villages across 29 Assam districts. The flood situation remains grim as the total death toll rises to 173 individuals as of today i.e 2nd July 2022.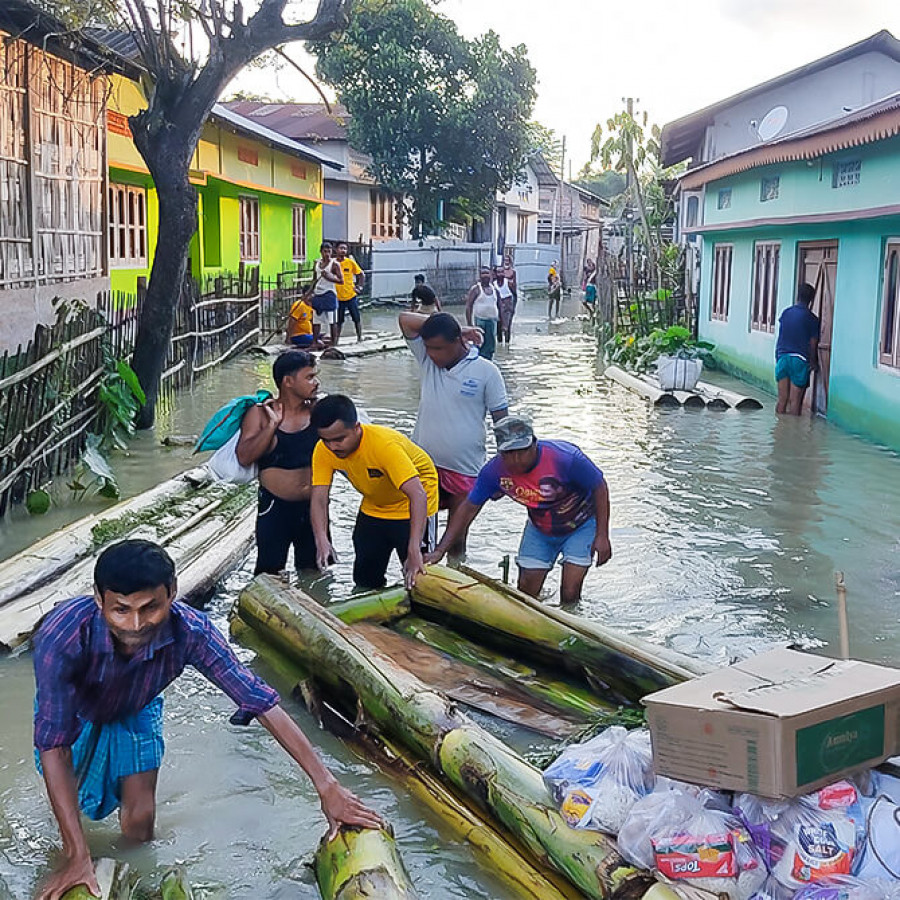 Families and households have been destroyed. People are being forced to move. In some regions, roads, bridges, and homes have been entirely or partially destroyed.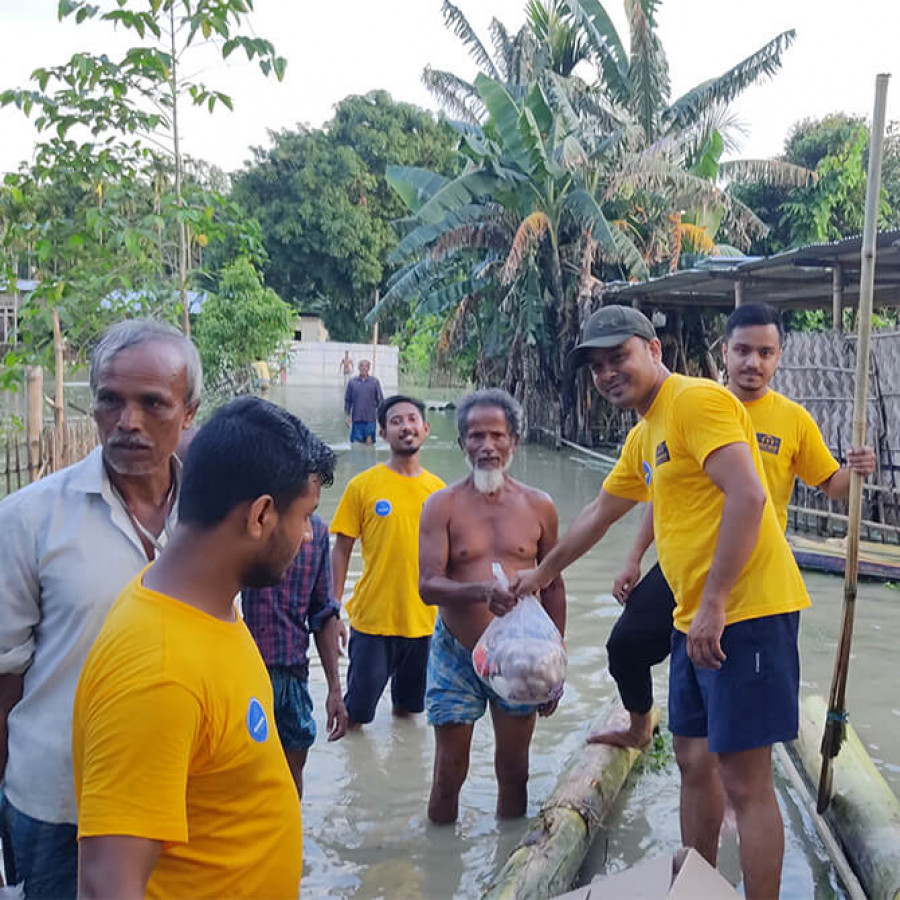 While many of us are saved in our homes from the floods, others are fighting for their lives and are struggling to survive. We must come together to support and save our people who are powerless in the face of terrible crimes.
Every single rupee can make a difference!
Your assistance in this time of need might be a silver lining for the people of Assam. Your contribution will enable us to provide essential relief in the form of dry food rations, hygiene kits, shelter kits, medical kits, and clean water to the people who are traumatized by the floods.
We are on the ground, assisting afflicted families with an urgent help. The donations generated here will go toward providing dry ration assistance kits to the most severely impacted families.
Under our Humanitarian Relief Program, Child Help Foundation volunteers are reaching out to the families in distress due to the devastating floods. So far, we have reached 210 families in the Nalbari and Darrang Districts. We provided those families with Ration Kits, which included essentials such as;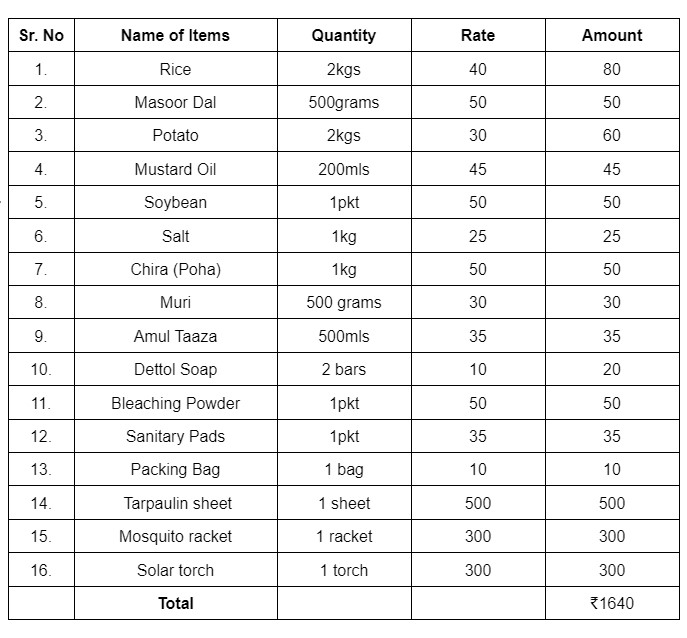 Each kit costs a total of ₹1640 per family.
Together we can help Assam get back on its feet! To make this happen, we need your full support. Help us to save the lives of these victims in any way possible. Your generous contributions could go a long way for these people in Assam, who are in a dire need of help.
Come forward and save the ones who need your help the most! Let us make a difference together.
| Name | Donate Amount | Date |
| --- | --- | --- |
| Asheesh Pratap | INR 21000 | 2022-07-21 17:05:15 |
| anonymous | INR 5000 | 2022-07-11 12:20:40 |
| anonymous | INR 500 | 2022-07-04 12:39:09 |