Amulya is suffering from Thalassemia Major. She Needs Your support!
Amulya is suffering from Thalassemia Major. She Needs Your support!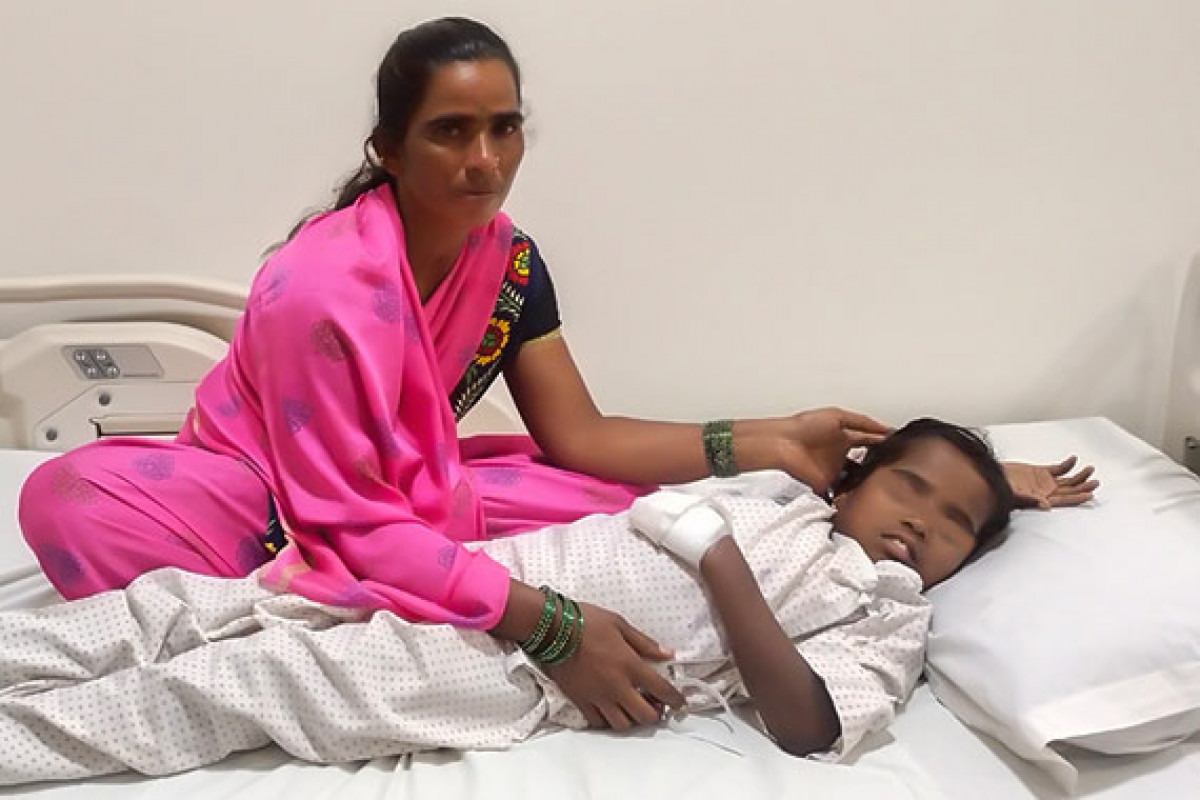 "We belong to a poor family background. We don't earn much. And so, when one more health severity striked our family, we were completely broken. But then we learned that we can still find hope by lending help from people like you. So, I am here asking for you to please support my family. My husband usually keeps ill. But we somehow manage to run our family of four children. It is an extremely saddening thing to see your child in the hospital fighting for her life. Help Amulya!"-
Mrs. E Lalitha Kumari ; (Mother)
Amulya is the 9 year old daughter of Mr. Ramanjaneya and Mrs. E Lalitha Kumari. They hail from Nayakanahatti in Bengaluru. The mother and father both work as labourers to run their family of six members. The father himself is a heart patient and he keeps ill on most days. With great difficulties, they manage to earn around Rs. 5000/- per month
The youngest child of the family, Amulya has been diagnosed with Thalassemia Major. She is on medication and also undergoes blood transfusion every 15 days. The family has made all efforts in the monthly treatment by selling off the little amount of possessions they owned and also by taking loans from acquaintances. They have nothing left for the upcoming treatment of their daughter. Amulya is being treated at the Narayana Hospital in Bengaluru. The doctors have recommended a Bone Marrow Transplant which is costing Rs. 21,30,000/- (Rupees Twenty One Lakhs and Thirty Thousand Only). The family is in great distress. They need your support. Help this family save their child.
How Can You Help?
-You can Donate to the Fundraiser
-You can share Amulya's story on Facebook and WhatsApp so that their story reaches to more people like you who will impact her life
-You can Volunteer to Raise Funds and save Amulya's life.
50% Tax Exemption under 80(G)
FUNDS DONATED WILL BE USED FOR Amulya's TREATMENT
Kindly also share the fundraiser with your family and friends and help them to reach the goal. We will be grateful for your help!
Supporting Documents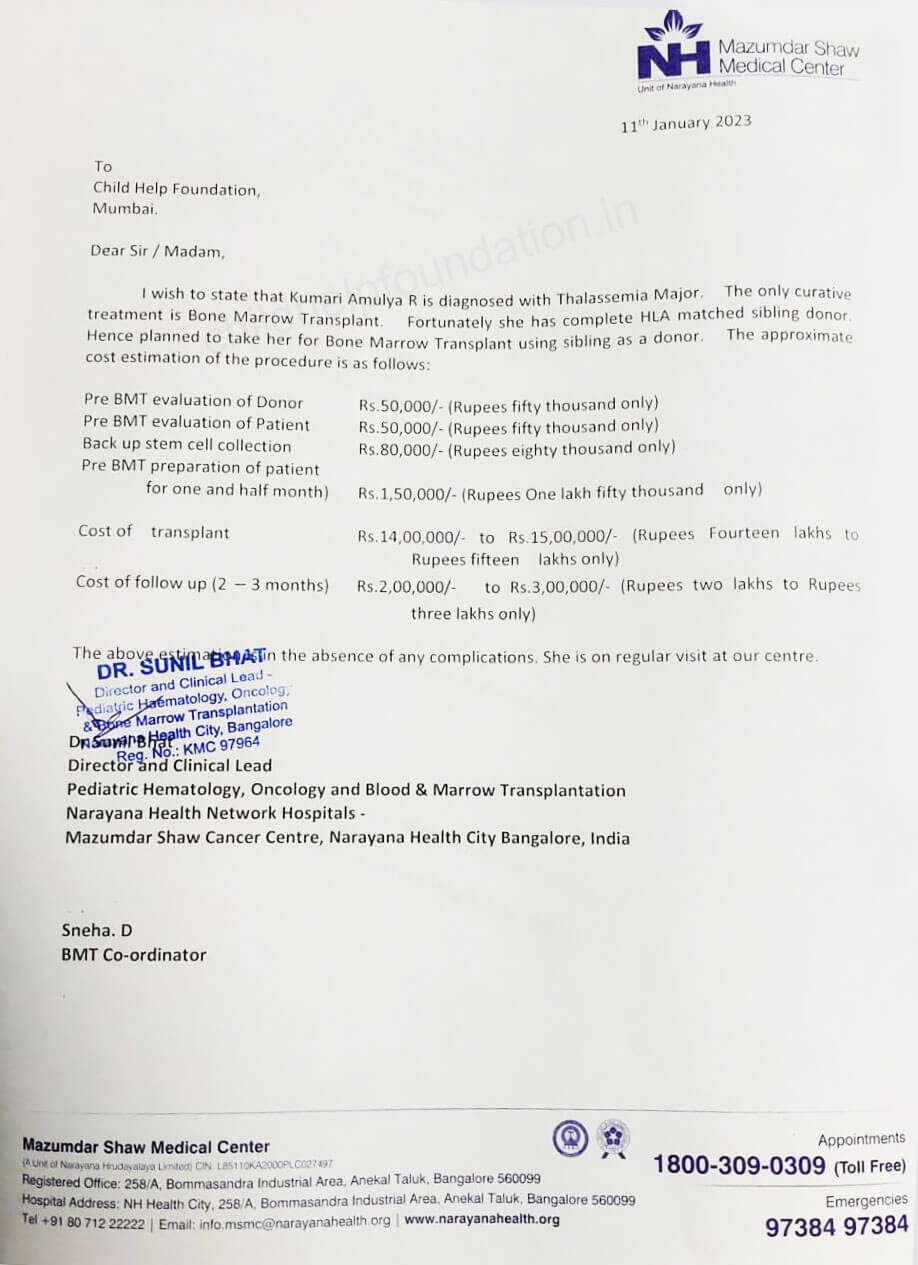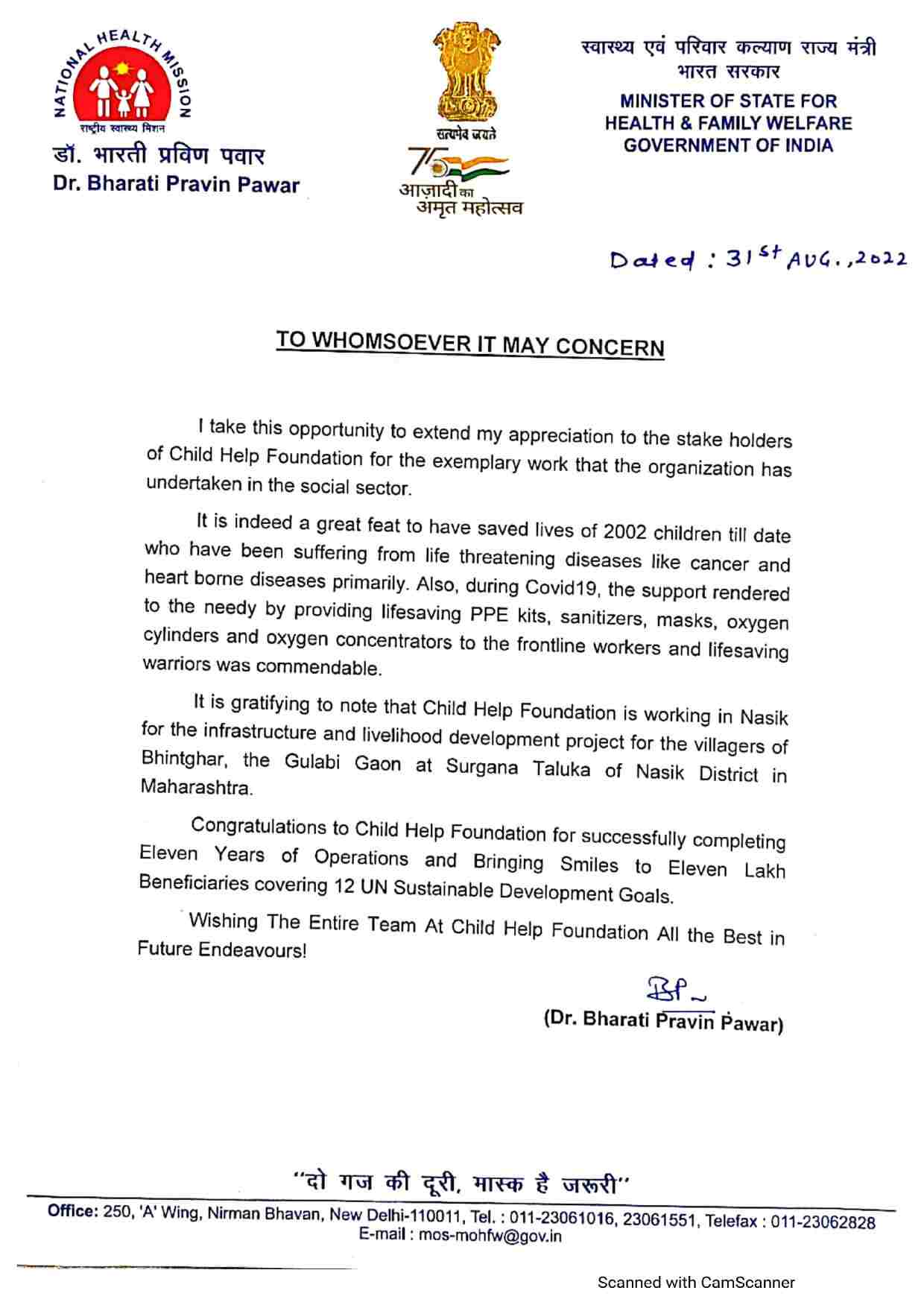 2023-02-07 17:42:33

Amulya is currently at home and Visits the Hospital every Alternate weeks for her Blood Transfusion and Medical Follow ups

2023-02-02 10:23:02

Amulya is currently at home and Visits the Hospital every Alternate weeks for her Blood Transfusion and Medical Follow ups

2023-01-31 10:14:59

Amulya is currently at home and Visits the Hospital every Alternate weeks for her Blood Transfusion and Medical Follow ups

2023-01-27 10:48:16

Amulya is currently at home and Visits the Hospital every Alternate weeks for her Blood Transfusion and Medical Follow ups