Help Nasim win the fight of his life against Blood cancer
Help Nasim win the fight of his life against Blood cancer
Nasim Ansari, a 40-year-old welder from Ghazipur district in the state of Uttar Pradesh was working with a construction company when he fell ill. Even after his visit to the doctor and resting at home, his condition still remained grim and no medicine seemed to work. After initial blood tests were done and the reports examined, local doctors at Ghajipur referred him to Ram Manohar Lohia Hospital, New Delhi.
He was admitted to Ram Manohar Lohia hospital, New Delhi, in June 2022, where he was diagnosed with blood cancer. Doctors at Ram Manohar Lohia hospital advised and referred him to Homi Bhabha Cancer Hospital, Varanasi, after considering many factors like his financial condition and nearness to his home town etc. All this Shattered him and his family from the inside. He was the sole breadwinner of the family of 7 members, which included his old parents, wife and 2 young children. The news of blood cancer brought Nasim's world tumbling down.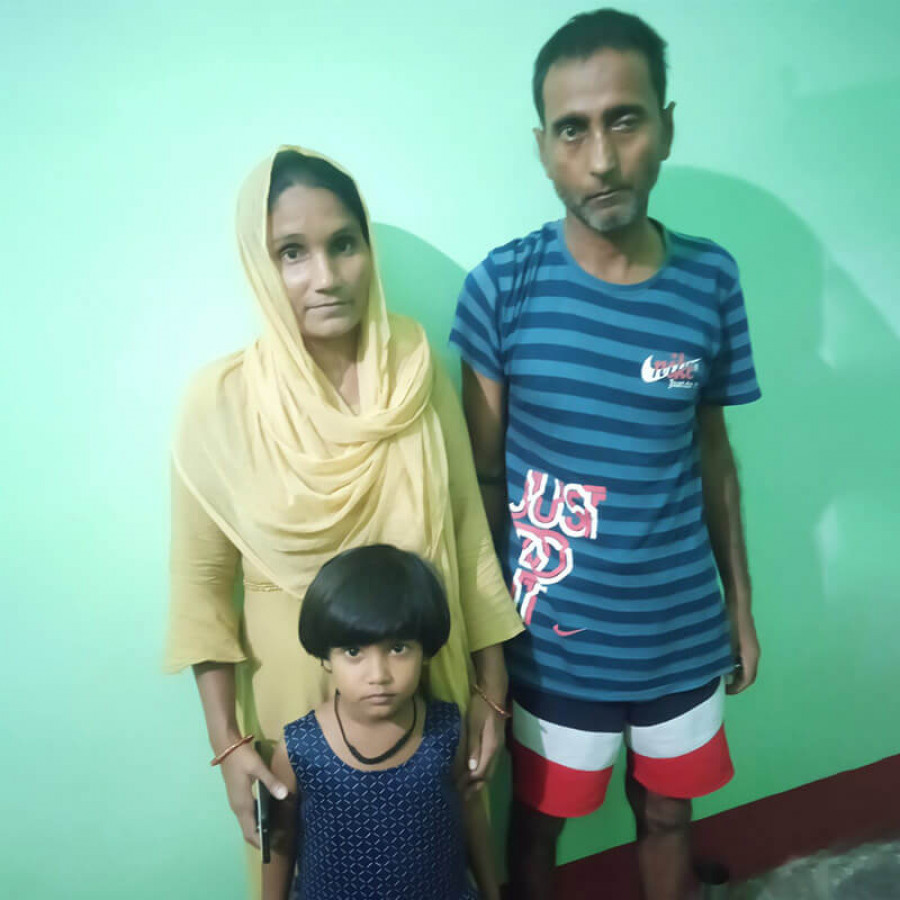 The doctors at Homi Bhabha Cancer Hospital have recommended chemotherapy sessions with supportive care till January 2023 for Nasim Ansari. He was forced to quit his job and get admitted to Homi Baba Cancer Hospital, Varanasi, as the doctors had recommended him for a hospital stay for treatment procedures and to avoid infections and be safe from expected body fragilities due to chemotherapy.
As he had quit his job, his only income source of his stopped abruptly, which was around Rs. 14,000/- per month. All that he and his parents had saved were already exhausted, by the time his 13th chemotherapy session concluded. His treatment further requires Rs. 5,00,000/- (ie; for remaining Chemotherapy sessions – Rs. 1,50,000/-, plus Supportive medication and care – Rs. 3,50,000/-).
He is clueless, crestfallen, and confused due to the effects of the therapy. Moreover, his family also needs basic domestic expenses. In this situation, he doesn't know whether he should continue with treatment or leave it to the fate of God or think of organising funds for the treatment. With young children and old parents at home, he has nowhere to ask for help. He is desperate at this moment.
We request everyone out there to join hands and donate generously, to the best of your ability and save a precious life, the young Nasim Ansari and his desperate family.
| Name | Donate Amount | Date |
| --- | --- | --- |
| SAM | USD 10 | 2022-11-10 12:57:50 |
| anonymous | INR 5000 | 2022-10-28 00:01:48 |
| anonymous | INR 150 | 2022-10-22 08:51:37 |