Help a 4 Year Old Child for Cochlear Implant Surgery
Help a 4 Year Old Child for Cochlear Implant Surgery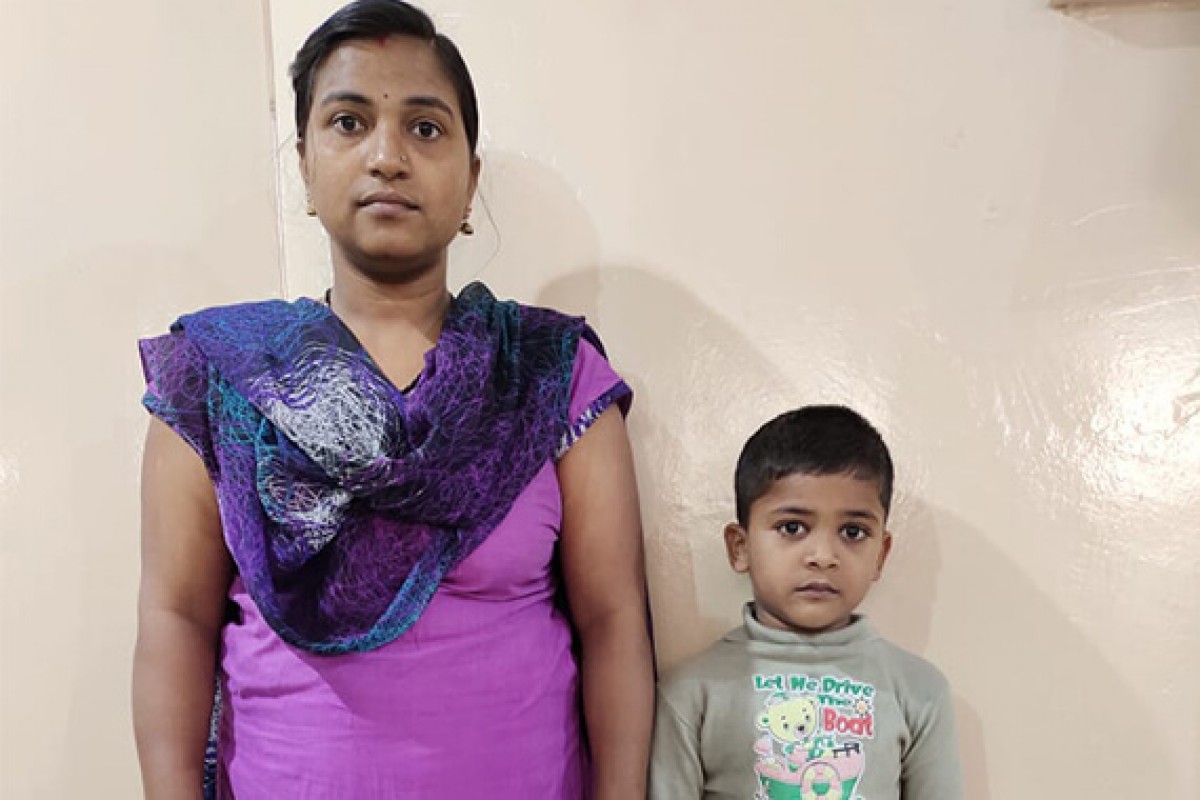 Master Siddarth Kumar is a 4-year-old boy from Bengaluru who has been diagnosed as deaf by Dr S.R Chandrasekhar Institute of Speech and Hearing, Bengaluru and the doctors have recommended a cochlear implant for him in the month of February 2020.
Cochlear implants are designed to help severely to profoundly deaf adults and children who get little or no benefit from hearing aids. Even individuals with severe or profound "nerve deafness" may be able to benefit from cochlear implants. Cochlear implants are usually successful among younger patients than older ones as they learn quickly and get adjusted faster.
The cochlear implant stimulates nearly to natural hearing, where sound creates an electric current that stimulates the auditory nerve. However, the result will not be the same as normal hearing.
The total cost of treatment for Master Siddarth Kumar's treatment will be Rs. 10,00,000 (Rupees Ten lakhs.). However since his family is from a lower-middle-class background, they have been unable to organize this amount required for the Cochlear implant, which is already more than a year since it was diagnosed. His father is a daily wager and his mother is a housewife and their monthly income is just Rs. 7,500/- (Rupees Seven thousand five hundred only) and they don't have any other source of income.
With your contribution through Filaantro and some other donation sources, Siddarth can now lead a normal life. The family is grateful to all the donors for their generous help.
Dr S.R Chandrasekhar Institute of Speech and Hearing trust is registered as a Trust at Bengaluru in the state of Karnataka. This NGO runs the Dr S. R. Chandrasekhar Institute Of Speech and Hearing. It was established in the year 1977, and since then has been dedicated to providing services to persons with communicative disabilities, such as patients with hearing impairment, voice disorders, stuttering, cleft lip, cerebral palsy, mental retardation, learning disability, autism spectrum disorders, and post-stroke communication disorders.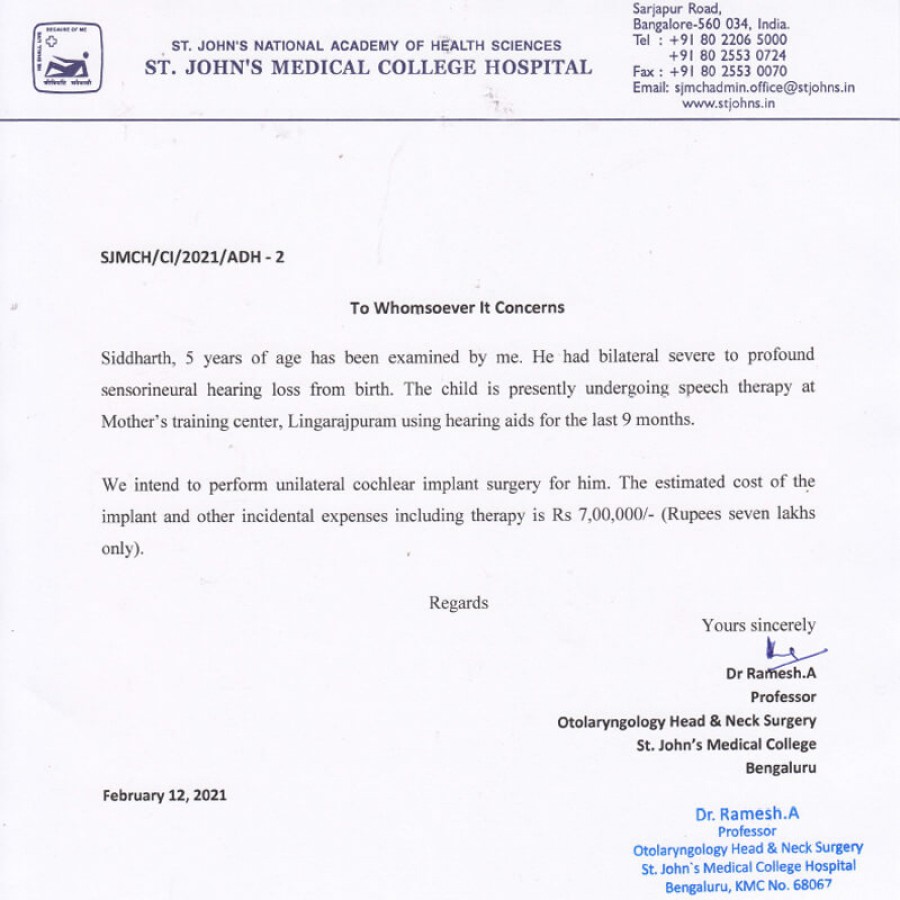 $
937.33/-
raised of

$ 883.42

goal