Help Hanuman Ashram Gaushala build home for our Gau Mata
Help Hanuman Ashram Gaushala build home for our Gau Mata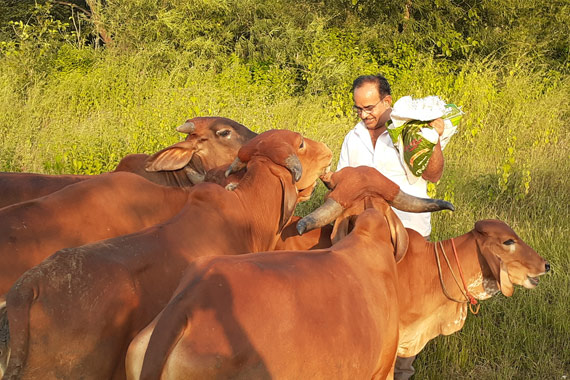 Gaushalas or Goshalas are protective shelters for cows in India . Goshalas focus on treating cows well, because of their religious significance in Hinduism and consequent cultural sensitivity towards their welfare. Also among Hindus there is a belief that the cow is the mother of the universe. So as per this belief cows nourish and look after everyone, regardless of religion, society, caste or creed. The cow remains the basis of development and nurture in all stages of life through its milk as food, manure for agriculture and recently as a source of green energy to provide electricity. In a goshala, cattle are respected, venerated and treated with dignity.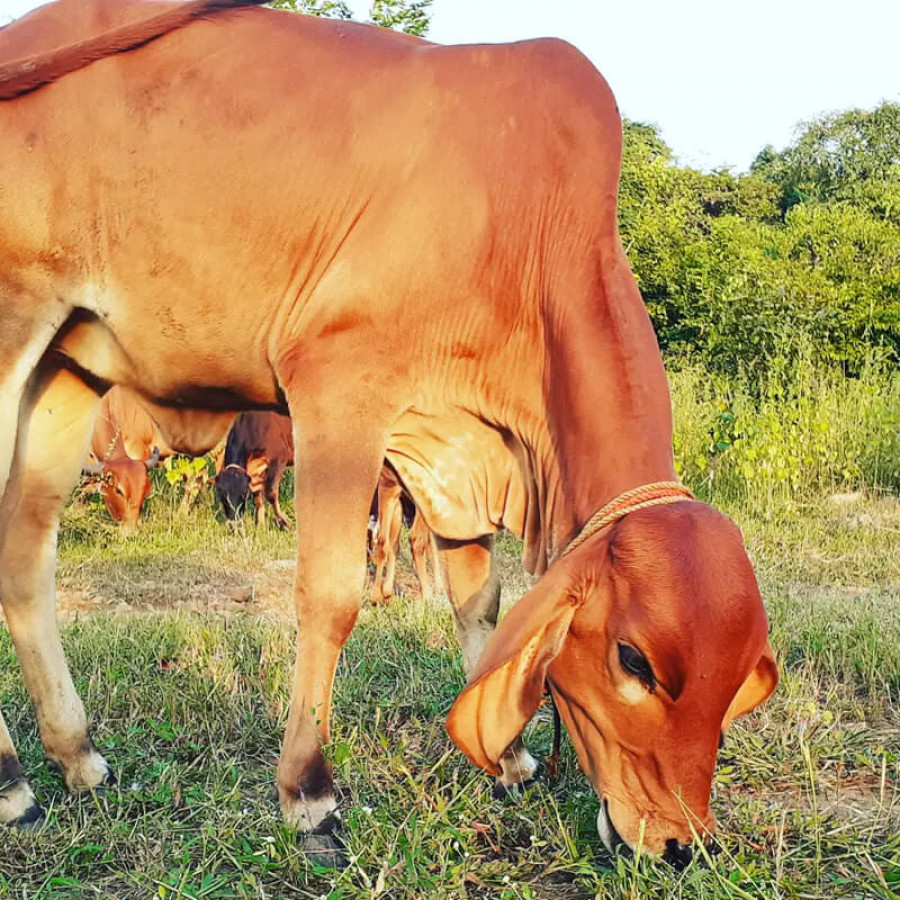 Moreover the gau mutra (cow urine) and gau mai (cow dung) have medicinal uses in Ayurveda and used for purification in sacred rituals. The five pure products from a cow are milk, yoghurt, ghee (refined butter), cow dung and gau mutra. In a goshala, cattle are respected, venerated and treated with dignity.
The Hanuman Ashram Seva Trust, a Mumbai based NGO located at Hanuman Mandir, Panchvati (Goshala) Matang Gad, Jalashay Tekdi, opp. Pimparipada, Malad(E), Mumbai, has been working for the cause of welfare of the tribals for several years and during the Covid pandemic has started a Gaushala which houses 25 cows for the purpose of supporting the tribals through Dairy farming. The Gaushala will provide a self-employment opportunity for these tribes as they can earn from sales of dairy products like milk, yoghurt and ghee. The NGO is currently running the operations from its own funds but would not be able to do so permanently. Also we are planning to Keep Street Cows & helping them with Medicinal care & feed. Hence they are seeking support from donors who worship Gaumata to support its annual expenditure of Rupees Fifteen lakh ten thousand for the current year.
The breakup of the cost is given below.

Donate generously for the upkeep of this Gaushala and help these cows who are a source of livelihood for the poor tribals. By supporting Gaushalas in the country one can worship Kamadhenu. All donations to Hanuman Ashram Seva Trust are eligible for 80G tax benefits.
Hanuman Ashram Seva Trust is a Mumbai based NGO working exclusively for the cause of tribals in the area of Education, Medical Relief and Gaushala for the last few years.
| Name | Donate Amount | Date |
| --- | --- | --- |
| Rahul Patil | INR 5000 | 2022-03-03 12:03:25 |
| anonymous | INR 8000 | 2022-03-02 17:46:02 |
| anonymous | INR 20000 | 2022-03-02 10:36:06 |
| Laxman Singh Mumbai | INR 101 | 2021-12-12 15:14:24 |