Diabetes, Thyroid & Heart Defect have caged a 2-year-old's Harleen's life. Help her be free from this despair.
Diabetes, Thyroid & Heart Defect have caged a 2-year-old's Harleen's life. Help her be free from this despair.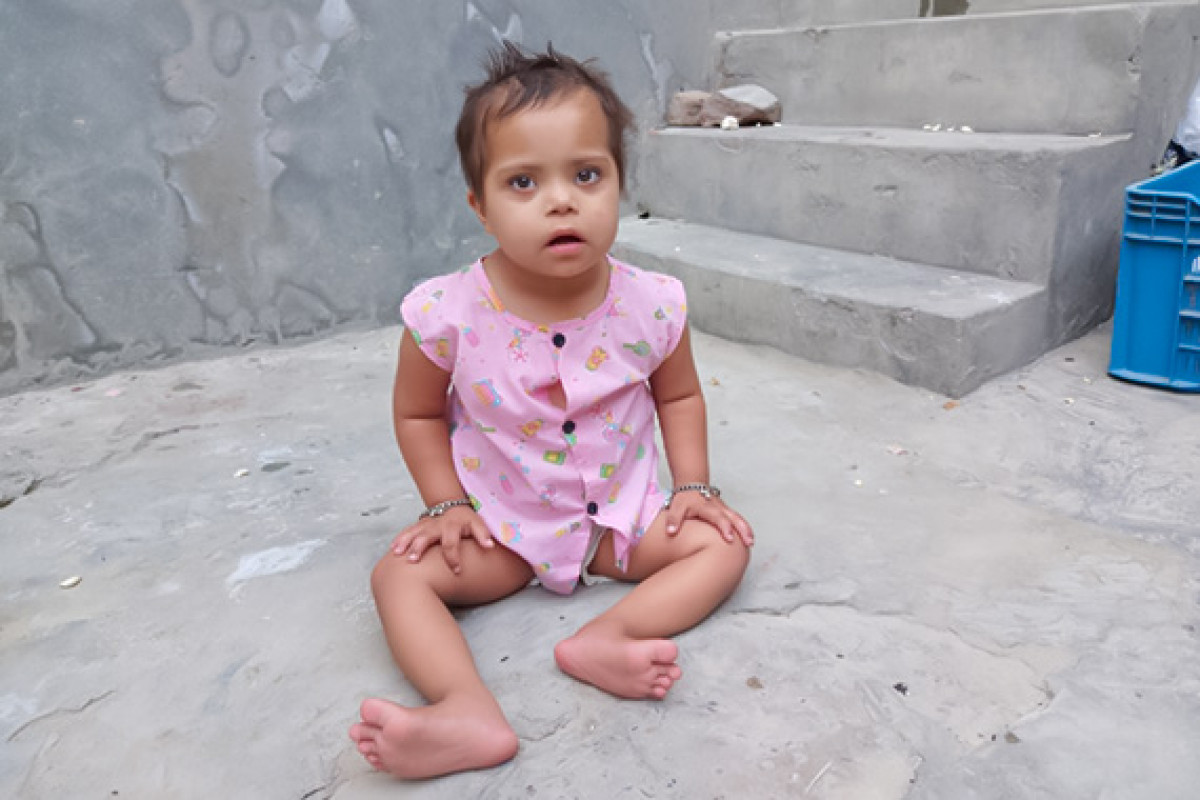 "How can God be so merciless to give such a sweet little child these many complications? She has not seen anything else but hospitals. My hand shivers every time I have to inject insulin into her body. My wife wails every day blaming this unfortunate fate of our daughter. We started losing hope that this misery will never end. You all are my last hope. Please, please help us!" -
Bhupinder Singh ; (Father)
Imagine all the suffering a person diagnosed with diabetes, thyroid and heart defect must be going through. Little Harleen Kaur from Punjab, who is just two-year-old, is suffering from all of these.
The parents of Harleen, Mr. Bhupinder Singh and Mrs. Jasvir Kaur were overjoyed when Harleen was born on July 20th, 2019. Little did they know that their happy days would soon turn into painful ones. Right after her birth, the doctors noticed that Harleen did not seem like a healthy newborn. Followed by a few check-ups and supervision, the results revealed the most shocking news for Harleen's family. She was diagnosed with Diabetes, Thyroid and Congenital Heart Disease (heart defect).
Bhupinder and Jasvir tried to process this devastating situation and convinced themselves that no matter what, they will try their best to cure their loving daughter. The doctors immediately prescribed long-term medicines for Harleen's diabetes and thyroid.
Harleen started to live a different life than other infants. She had to start consuming medicines even before she could eat regular baby food. Her parents with great courage have to inject insulin into her body four times a day to maintain her sugar levels. She has been prescribed a lifetime of medicines for her thyroid as well.
Harleen's condition has worsened. She struggles to breathe, and her skin appears bluish-black discolouration while taking long breaths. When taken to Paras Hospital, Gurugram the doctors inspected her report and have suggested ASD (Autism Spectrum Disorder), (VSD Ventricular Septal Defect) surgical closure; a major heart surgery as a part of her treatment.
This two-year-old sweet angel deserves all the chances to live a happy and healthy life. Her father is a vegetable vendor. He is the sole breadwinner in the family of four and earns Rs. 6,000/- per month. The estimated cost of the surgery that Harleen needs to undergo is Rs. 3,75,000/- (Rupees Three Lakhs Seventy Five Thousand Only). Harleen and her family need you, please help them.
How Can You Help?
-You can Donate to the Fundraiser
-You can share Harleen's story on Facebook and WhatsApp so that their story reaches to more people like you who will impact her life
-You can Volunteer to Raise Funds and save Harleen's life.
50% Tax Exemption under 80(G)
FUNDS DONATED WILL BE USED FOR Harleen's TREATMENT
Kindly also share the fundraiser with your family and friends and help them to reach the goal. We will be grateful for your help!
Supporting Documents