Roohi is asking for your support to save her father
Roohi is asking for your support to save her father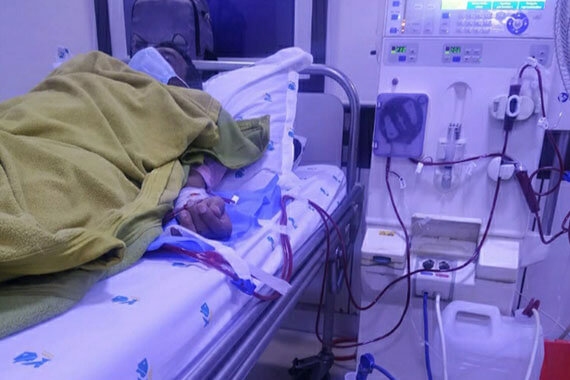 I am Roohi having two younger siblings, one sister and one brother, and my mother is a housewife. My father, Nisar Ahmad, is 54 years old. His kidneys have failed and now he is on dialysis thrice a week at Apollo hospital. He was the only earning member of our family as all three of us are still pursuing our studies. It is becoming difficult for us to sustain our livelihood and continue our studies. My father needs regular dialysis treatment but we are not able to afford his treatment expenses. Our family is in a tight situation, we are lost and have no one to help us in this worst situation.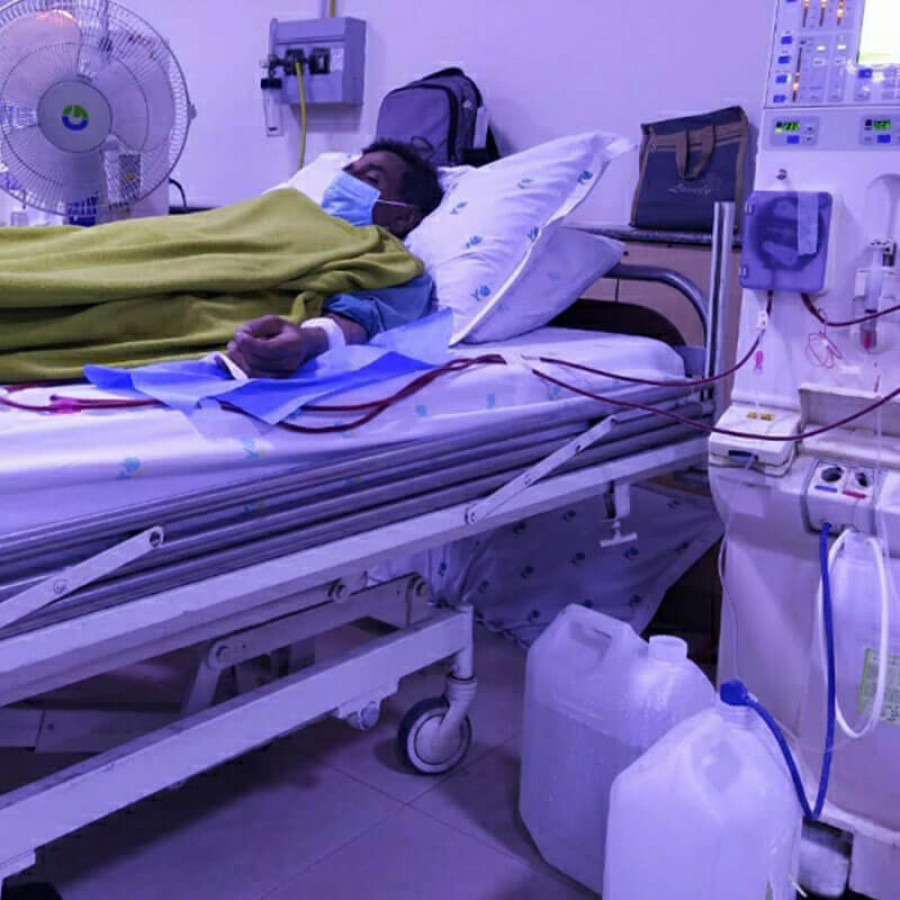 The only treatment options recommended for him are dialysis or kidney transplantation. Since it may take almost a year to find a kidney donor, every year we will have to incur a
cost of Rs. 11,42,400/- which includes the medication and the breakup of the costs is given below.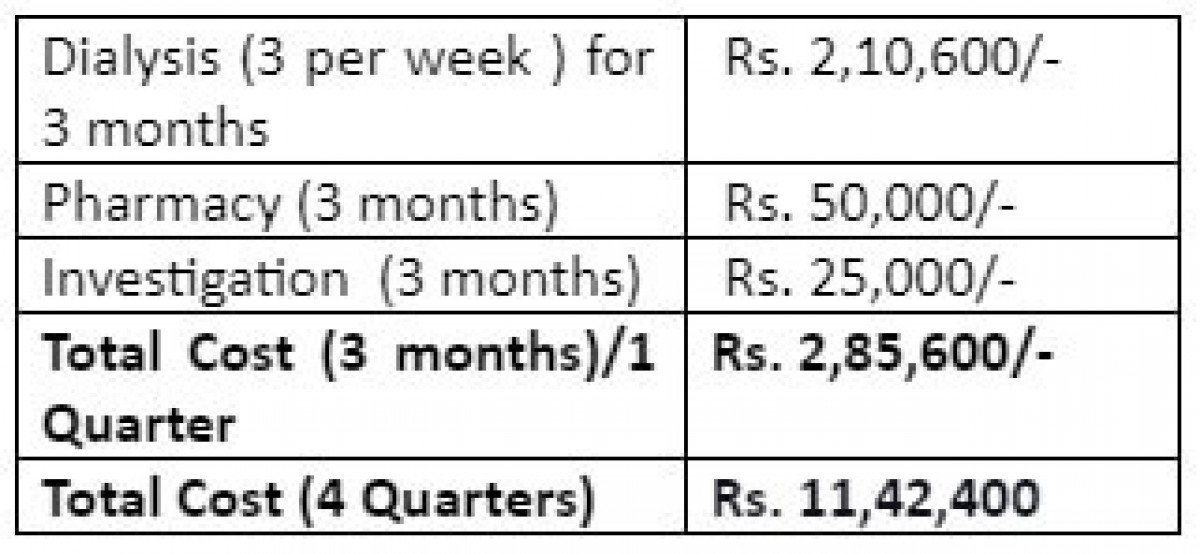 We need your help to take care of our father's expenses. It would be kind of you if you could consider and contribute towards the cause and support our family during this crisis. We are struggling with everything- daily expenses, fees and medication, your help would mean the world to us.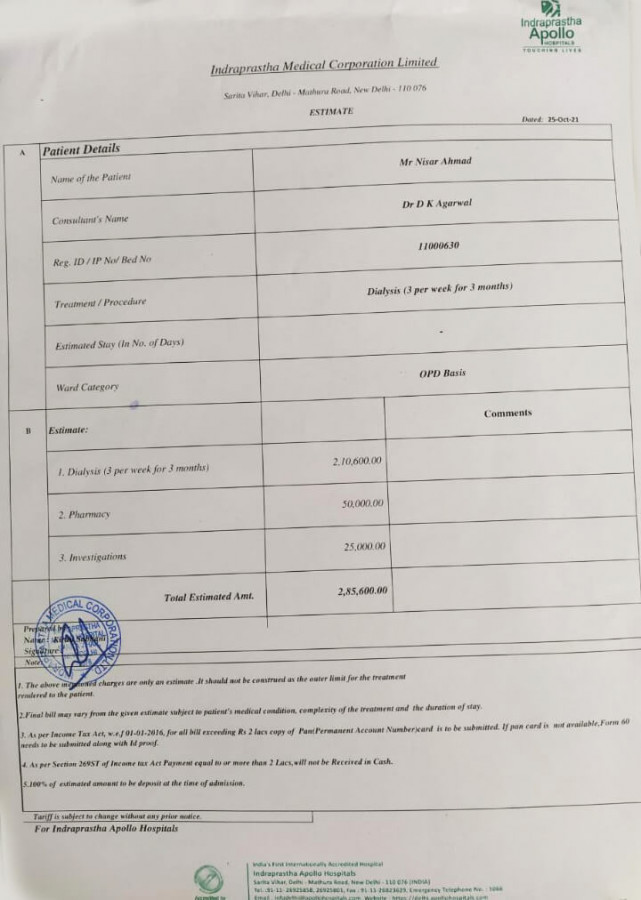 | Name | Donate Amount | Date |
| --- | --- | --- |
| anonymous | INR 1 | 2022-01-09 00:26:02 |
| anonymous | INR 50 | 2022-01-07 19:44:20 |
| anonymous | INR 500 | 2022-01-01 16:37:08 |
| anonymous | INR 1000 | 2021-12-31 16:39:19 |
| anonymous | INR 100 | 2021-12-30 16:35:19 |
| anonymous | INR 1 | 2021-12-30 15:51:58 |
| Tennyson | INR 50 | 2021-12-27 22:19:34 |
| anonymous | INR 10 | 2021-12-25 19:58:33 |
| anonymous | INR 500 | 2021-12-22 17:30:15 |
| Mohit Gupta | INR 100 | 2021-12-18 13:54:11 |
| anonymous | INR 2000 | 2021-12-13 22:03:50 |
| Seema | USD 25 | 0000-00-00 00:00:00 |
$
312.80/-
raised of

$ 15,396.22

goal