Beating Heart Threatens to Stop, Please Help Mayur Survive!
Beating Heart Threatens to Stop, Please Help Mayur Survive!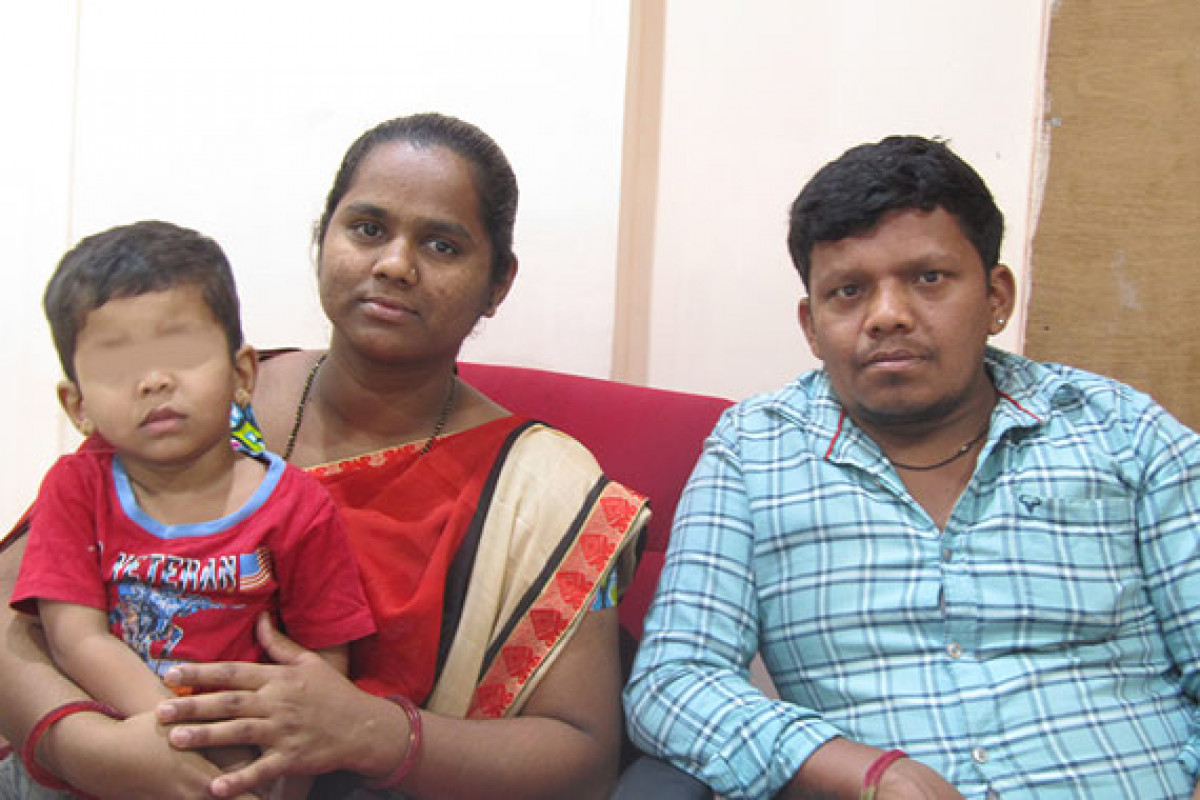 "He seems fine from the outside, but it's only us who know that he is living with a dreadful heart condition. Mayur was only one year old when was diagnosed with the heart defect and since then, every single day is spent with fear in our minds. What if due to our incapabilities, we are not able to provide our son with the necessary treatment? I don't want to lose him. Please help us!"-
Mr. Mashnaji, ; (Father)
Mayur Kalgapure is the two and half year old son of Mr. Mashnaji and Mrs. Yougeeta. They live in a small village in Karnataka. Mayur was diagnosed with Severe Pulmonary Stenosis when was one year old. When checked with a doctor at a local hospital then, they informed Mayur's parents that he would need surgery for his condition. But due to financial constraints, Mayur's parents could not do much. His health is worsening day by day and he is advised to undergo a Balloon Pulmonary Valvotomy at Kamineni Hospital, Hyderabad. The estimated cost of the treatment is Rs. 4,35,000/- (Rupees Four Lakhs Thirty-Five Thousand Only).
Mayur's father has a food stall in his village through which he manages to get home some money, but not enough to afford the treatment that his dear son requires. A part of his meagre income goes to their monthly house rent of Rs. 3,500/- the other part of the income barely supports the family's monthly expenses, which is four members. They are feeling hopeless as there are no ways for them to arrange such a huge amount. Will you please help them get through these tough times and save their son?
How Can You Help?
-You can Donate to the Fundraiser
-You can share Mayur's story on Facebook and WhatsApp so that their story reaches to more people like you who will impact his life
-You can Volunteer to Raise Funds and save Mayur's life.
50% Tax Exemption under 80(G)
FUNDS DONATED WILL BE USED FOR Mayur's TREATMENT
Kindly also share the fundraiser with your family and friends and help them to reach the goal. We will be grateful for your help!
Supporting Documents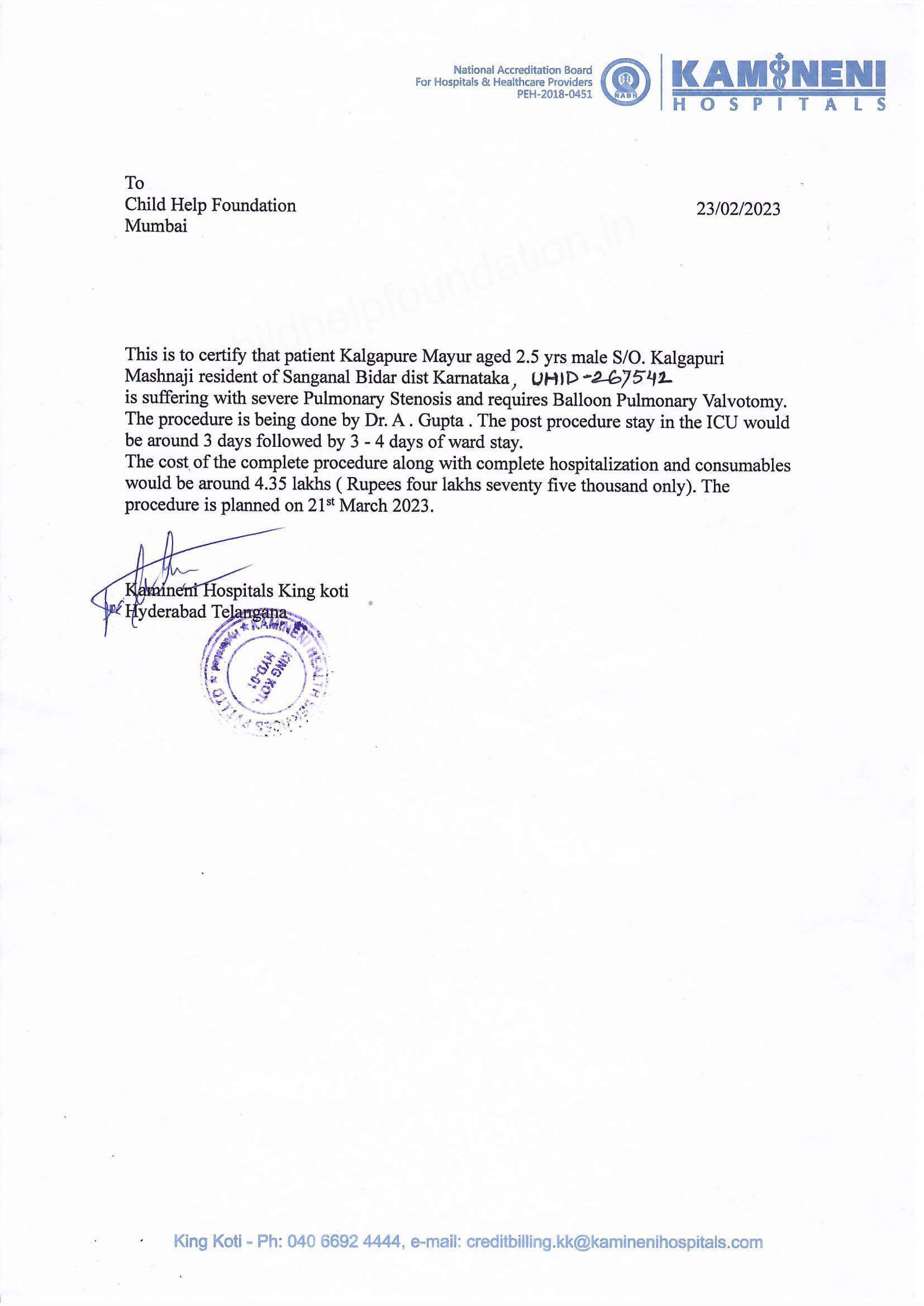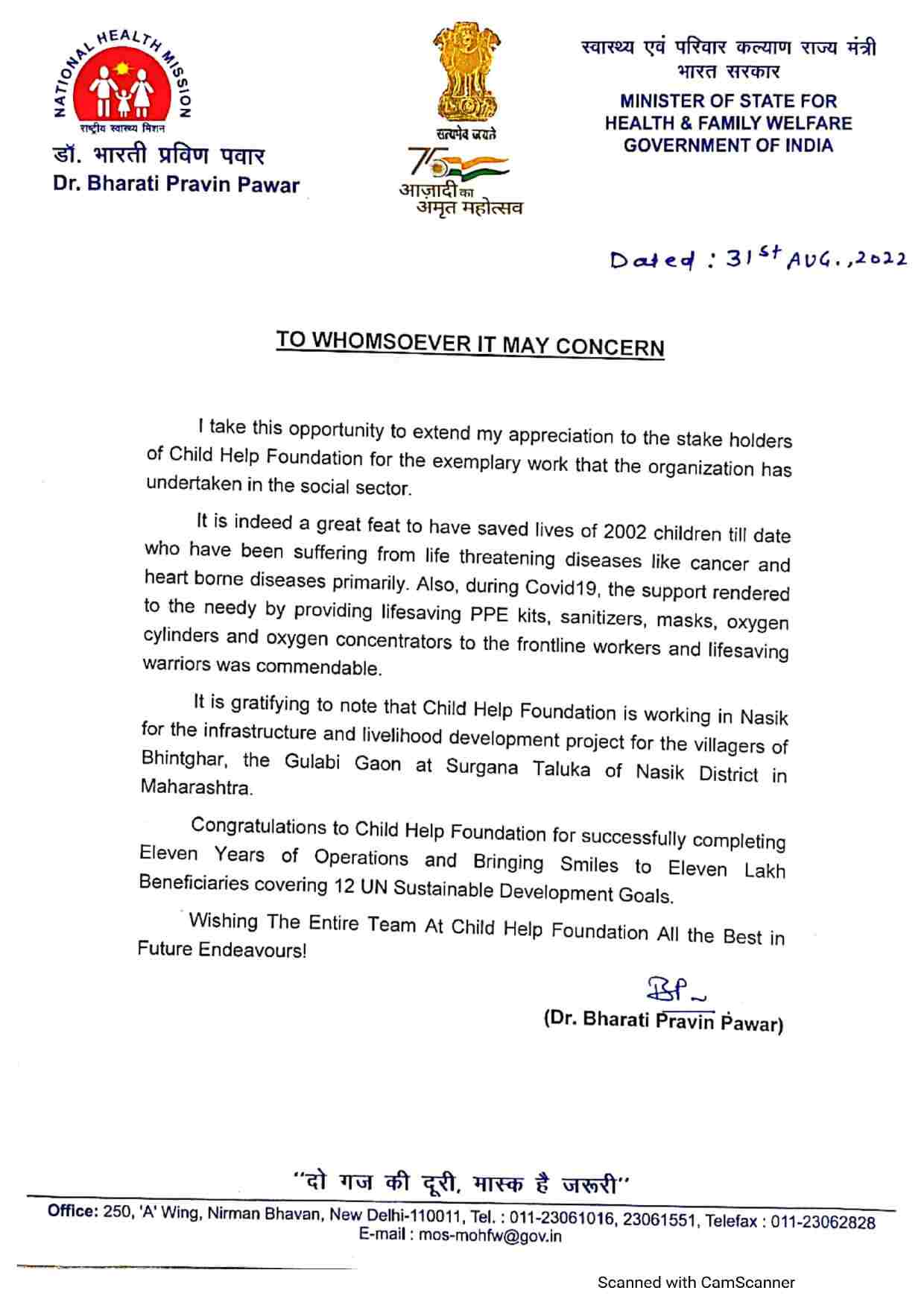 | Name | Donate Amount | Date |
| --- | --- | --- |
| anonymous | INR 300 | 2023-03-24 15:44:19 |
| anonymous | INR 1000 | 2023-03-24 12:45:44 |
| anonymous | INR 500 | 2023-03-21 21:25:36 |
| anonymous | INR 100 | 2023-03-20 15:08:12 |
| anonymous | INR 1000 | 2023-03-17 23:00:22 |
| Raidul Shekh | INR 200 | 2023-03-11 15:30:35 |
2023-03-23 17:06:43

Mayur has been provided with the needful Medications,Surgery has been planned by the 1st week of April.

2023-03-21 16:13:11

Mayur has been provided with the needful Medications,Surgery has been planned by the 1st week of April

2023-03-16 10:23:13

Mayur has been provided with the needful Medications,Surgery has been planned by the 1st week of April

2023-03-14 17:50:51

Mayur has been provided with the needful Medications,Surgery has been planned by the 1st week of April

2023-03-09 10:47:08

Mayur has been provided with the needful Medications,Surgery has been planned by the 1st week of April

2023-03-08 10:46:51

Mayur has been provided with the needful Medications,Surgery has been planned by the 1st week of April